The tiny house movement may be booming but building a tiny home isn't as simple as finding your dream piece of land, rocking up with a hard hat, and starting work.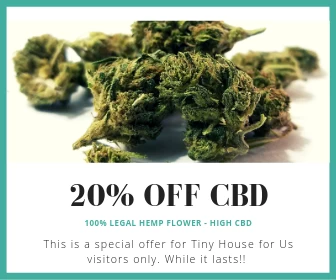 Just as important as budgeting for your tiny house is getting to grips with the regulations, codes, and zoning rules that make some places in the US easier for building a tiny home than others.
So if you're wondering where to build a tiny house, or where to park a tiny house, then you need to know what states are most tiny house-friendly. Which states do the most to accommodate tiny house dwellers? Where can you find tiny house builders? And what about tiny house communities?
We've done the research for you and compiled a list of the 6 best states for tiny houses based on how much legal red tape there is around tiny homes in these places as well as how popular tiny homes are there.
Which states allow tiny houses?
1. California
In the Golden State, finding somewhere to build or park a tiny house is fairly easy compared to elsewhere in the US.
For THOWs, you've got some of the best tiny house communities in the country, such as Delta Bay Tiny House Resort, as well as many RV Parks that will accept tiny homes. Zoning and permitting opportunities are also fairly generous in California. In fact, the state implemented new ADU laws in January 2020 that promote Accessory Dwelling Units as affordable housing for low-income families.
The city of Fresno, California, is a great choice for tiny house dwellers in particular, as 2016 regulations gave approval for tiny houses on wheels to be parked in residential neighborhoods and classed as "backyard cottages." This means they can be used as separate living spaces.
And, in cities like LA, tiny homes are also being considered as a solution for homelessness and housing shortages.
So if you're fairly flexible and wondering where to build a tiny house, California should be top of your list.
2. Oregon
In Oregon, changes to zoning and building regulations are making it easier and easier to build a tiny home. There's now no minimum size for tiny houses (although there is an upper limit of 400 square feet), which makes it much easier to get approval for a tiny house as a permanent dwelling.
The number of tiny house building companies in the state, such as Tiny Heirloom, is also increasing. Plus, Oregon has a fair few tiny house communities and RV Parks where you can put your tiny house.
The lively city of Portland allows some THOWs to be parked up in certain locations and there's also Mt. Hood Tiny House Village nearby with a collection of tiny homes available for holiday rental, built by Tumbleweed Tiny House Company.
In fact, a 2020 report from HomeAdvisor named Portland 'America's Tiny Capital', based on the number of tiny house-related hashtags tagged somewhere in the city and how much activity those posts received.
Eugene, Oregon, has a transitional micro-housing community known as Emerald Village, which bills itself as the first permanently affordable tiny home co-operative. And Hope Valley Resort in Turner is another tiny house community with homes available to buy.
3. Texas
Texas has a reputation for being a great place for tiny homes for a number of reasons, not least because it's home to the first tiny house-friendly city in the US. Located in West Texas, Spur currently has a population of 1,000 and those interested in living there can either build or bring their own tiny house and set it on a foundation on a city lot. A simple permitting process ensures the house meets the necessary structural safety requirements.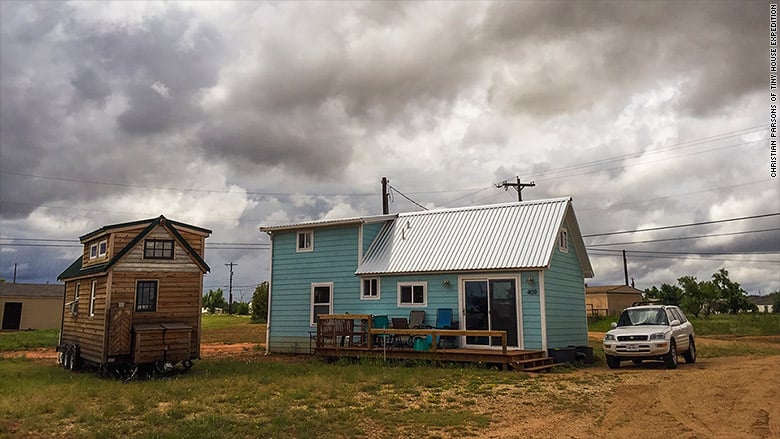 Other top locations in Texas for tiny house owners include Village Farm in Austin, a modern 'agrihood', or development centered around community farming. There's also Waters Edge, a tiny house community located near Houston and beautiful Lake Conroe.
Rural parts of Texas are also not typically subject to city zoning laws and so most Texas counties don't expressly prohibit tiny houses as long as they comply with other regulations.
4. North Carolina
Areas of western North Carolina are increasingly open to tiny houses—in particular around Asheville, which is also home to tiny house companies like Wishbone Tiny Homes.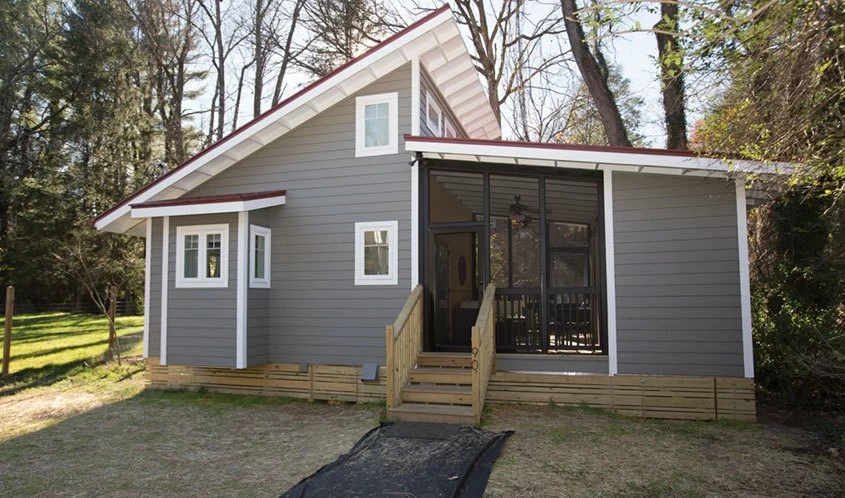 Indeed, in Asheville, while tiny houses on wheels aren't allowed legally except at some campgrounds, tiny houses on foundations are permitted anywhere as long as they have a living area that's at least 120 square feet.
In addition, new rules approved in July 2020 in Raleigh, North Carolina, now allow for ADUs (Accessory Dwelling Units) anywhere within city limits, which makes the city one of the most progressive for tiny house dwellers.
ADUs are also allowed on single-family lots in Winston-Salem, as long as they are occupied by relatives or caregivers.
And in Wilmington, North Carolina, it's now legal to live in a tiny house that's only 150 square feet.
In North Carolina, you'll also find tiny house communities such as Acony Bell Tiny Home Village and Coral Sands Point in Lexington.
5. Florida 
Florida is known as quite a progressive state when it comes to tiny house regulations. There's Appendix Q, for example, part of the state's building codes, which implements rules for those houses that are 400 square feet or less. Meanwhile, tiny homes on wheels should be registered as an RV with the Department of Motor Vehicles.
In Rockledge, Florida, city councilors adopted very progressive tiny house zoning ordinances in 2015, allowing the development of tiny houses in two zoning districts. Today, THOWs and tiny houses with foundations are legal within Rockledge. The only limitation is that they have to be at least 170 square feet and at least 8.5 feet wide.
In St. Petersburg, ADUs must be between 375 and 750 square feet, while in Orange County, ADUs can be at least 400 square feet.
Florida tiny house communities like Orlando Lakefront also make it easier for tiny homeowners to find somewhere to park. Elsewhere you'll find tiny house hotels and tiny house rental communities.
6. Colorado
Colorado is known as a hot spot for tiny living and tiny house building companies so, for those considering where to build a tiny house, this may be the state for you.
With more flexible zoning laws and permits, Colorado is an increasingly popular place for tiny house owners. It's also home to numerous tiny house festivals, such as the Colorado Tiny House Festival and People's Tiny House Festival.
Tiny house communities in Colorado include Escalante Village in Durango, Peak View Park in Woodland Park, Tiny House Leadville, or the WeeCasa community in Lyons.
In 2017, El Paso County changed zoning ordinances to allow tiny houses on wheels in unincorporated areas, as long as they are built to ANSI RV standards. Elsewhere in Colorado, THOWs may be allowed if they're affixed to the ground permanently, hooked up to utilities, and built to the necessary safety standards—kind of like a mobile home.
In Park County, changes to the Park County Land Use Regulations mean the minimum dwelling size has been reduced to around 250 square feet.
In Durango, ADUs are allowed in specific neighborhoods in single-family home backyards, as long as they're on permanent foundations.
And Walsenburg, CO, also has fairly relaxed building ordinances around tiny houses. In 2013, the town became the first in Colorado to amend zoning regulations to allow tiny houses between 120 and 600 square feet.
The best states for tiny living: a summary
More and more states are becoming tiny house-friendly, loosening their zoning and building regulations to accommodate alternative forms of housing, particularly in places where affordable housing is limited.
Inevitably, because tiny houses are so new, it's taking some states longer than others to adapt. But we're confident it's only a matter of time before they all catch up.
If you're planning to build a tiny house, before even investing in the building plans, we recommend doing your homework. Regulations change all the time. So contact your local authority and find out exactly what the rules are. This is the best way to decide where to build a tiny house.