Earlier this week we shared the steampunk build by the Maximus Extreme team, which they completed in collaboration with the crew from FYI's "Tiny House Nation". Today we take a peek at another one of their past models, a slightly more traditional build called the "Acadia". The design is straightforward, yet distinct enough to make it stand out thanks to the red exterior accented with corrugated aluminum, white trim and a dark brown steel roof. Though we couldn't find an exact measurement, it appears to be in the 160-square-foot range.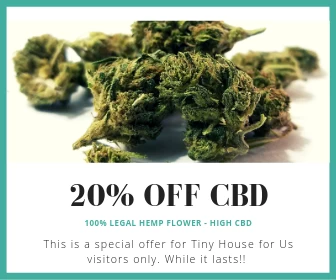 The exposed wiring is an interesting choice, adding a touch of industrial style to the interior.
The modest kitchen makes room for a larger living space, a trade off the owners were probably willing to make.
The abundant windows really help keep things bright and airy inside.
With the dual lofts on either side, they have a nice arrangement for sleeping and storage
For more information about this model, visit the Maximus Extreme website.