Norwegian outfit Tuvalu Arkitekter has come up with an interesting new tiny house design called the Annex. The skewed plan is intended to improve the separation between the sleeping areas on either end while still leaving plenty of space for a living area in the center. The two wings of the 160-square-foot house also serve to shelter the entryway patio from the wind, giving the occupants more time to enjoy the splendid view of the sea that it offers.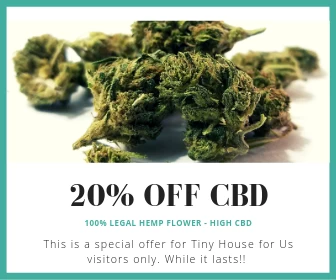 The owner of this "Annex" wanted a secondary structure in addition to their main cabin, and hired architect Tuvalu to complete the build. The Norwegian design uses minimal metal components in the construction, placing an emphasis on the wood cladding instead. Inside, that results in better air quality and a clean-looking Scandinavian-style atmosphere. The exterior uses wood from Kebony which is chosen for its ability to stand up to the elements without treatment or maintenance. It will eventually become greyer as the sun and rain do their work on it, and in fact two of the Annex's walls are sloped in a way that exposes them to the elements more in an effort to hasten this graying effect.
The sloped walls also make the ceiling look higher, and they're punctuated with windows cleverly calculated to give an optimal combination of natural lighting, airflow, view, and nighttime privacy. While this design wouldn't work as a full-time living space, we liked the overall shape and design approach.