Albeit the door's not round, this tall & skinny residence in downtown Asheville, NC, does look a lot like a birdhouse from the front. Inside it's considerably more complicated, but not a whole lot bigger – you can just about reach out and touch both walls from wherever you're standing. That leaves up and down as the only directions to go, so the place has been divided into three stories.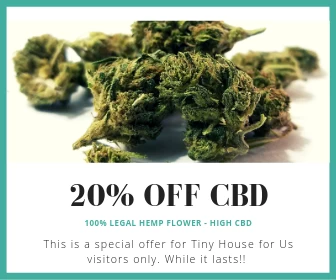 The main level, containing the living area and the bathroom, ends in stairs going up to the bedroom and down to the subterranean kitchen/dining room. Those look pretty functional, although putting the living room and bathroom together on one level has squeezed the latter into dimensions that are minute even by tiny house standards. There's hardly room to turn around in the shower, and as for the toilet, well, let's just say that Larry Craig probably wouldn't be too comfortable here.
h/t Tiny House Talk
Aside from the narrow spaces in the bathroom, for those with a narrow stance and no mobility issues, it's a charming little house in a charming little city.