Just completed by Hummingbird Micro Homes, the 20-foot Cowboy is now for sale in Fernie, BC, at $38,900 (Canadian dollars). Hummingbird conceptualized the design as a collision between "West Coast" and "rustic modern", and contrast plays a big role in the aesthetics which gives it a look worthy of conquering any frontier. Reclaimed timber and recycled sheet metal clash on the angular exterior, while the interior displays pine ceilings, two-tone bamboo walls, and darker faux-wood vinyl flooring. RV-style hookups provide water and electricity; propane is used for cooking and the 6-gallon Atwood water heater. Electric space heaters and minimum R20 spray foam insulation throughout keep the air temperature comfortable even in the winter.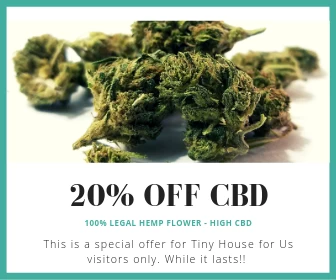 Even though it's under the sleeping loft, the living room has 6'3" of headroom and enough space for a sofa bed. (Interestingly, the loft itself is accessed neither by a ladder nor by stairs – to get to it, you climb up the tops of a set of storage cabinets.) The small kitchen/dining area, with a three-burner stove and a mini-fridge/freezer, is at the other end of the Cowboy, next to a bathroom with a flush toilet and a 30×32-inch shower stall.


Hummingbird sure seems to have a talent for building beautiful tiny homes with plenty of character, and doing so without asking for a crazy high price. If you want to learn more about their builds, check out their website http://www.hummingbirdmicrohomes.com/ where they have more information about the Cowboy build you see here.