Derek "Deek" Diedricksen of Relaxshacks fame is no stranger to the tiny house scene, and has dedicated much of his life to creating eccentric dwellings, like this one. Now he's getting some mainstream love. Most of the time he works on his own or with a few others, building smaller shelters/shacks, but in this case he teamed up with the crew from HGTV's "Tiny House Builders" to complete the build you see here. Constructed in the rural town of Lunenburg, Massachusetts, the "Glass House" closely resembles another home you may have seen before that also has a facade made entirely of reclaimed windows, but this variation has its own distinct style.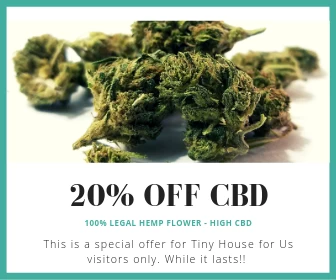 The multi-colored windows make the home seem like something out of a fairy tale. Amazingly, they cost just $5 apiece.
Deek and his crew completed the build in just four days if you can believe it! The home isn't designed for year-round use, but could easily be insulated if that was the goal.
The cabin is completely off-grid, tucked away in nature and bordered by a stream of water.
An eclectic mix of styles sets the home apart. Colorful bottles and lanterns capture light rays, and soften the raw interior vibe.


The dramatic see-through roof was built using polycarbonate material called "Tuftex".
The raised loft with its natural railing made from a tree branch allows guests to fully appreciate the surroundings.
The overall cost to build the Glass House was just under $10,000 if you don't count the labor involved. While it might not suit your personal style, there's no debating the "wow" factor.  Its unique appearance certainly makes it stand apart from just about anything else.