If you're committed to keeping your tiny house trailer within the street-legal width limit of 8½ feet, the only way to get more floor space is to up the length. Hence the long, skinny profile of the Loft Edition from BC builder Tiny Living Homes. The Loft's 28-foot length gives it a pretty impressive 224 square feet of space. They build each home to the buyer's specifications, and while the interior seems a bit uninspired, perhaps that's just because it's empty at the moment. Still, with its dark wood floors and whitewashed walls, it looks really lovely, and the kitchen's size and fixtures are more than generous.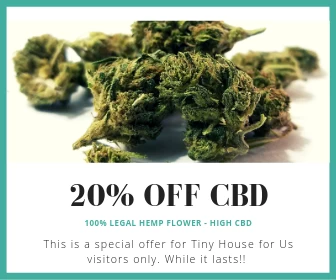 The windows seem a bit lost in the large exterior…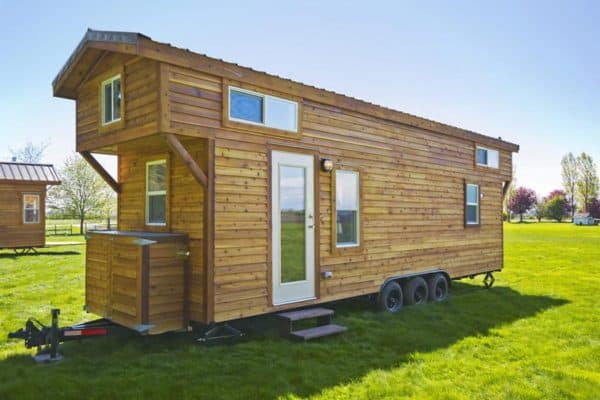 It includes two spacious lofts, both accessible by ladder.
The small, stylish wood stove is suspended halfway up the wall where it remains out of the way, taking up no precious floor space.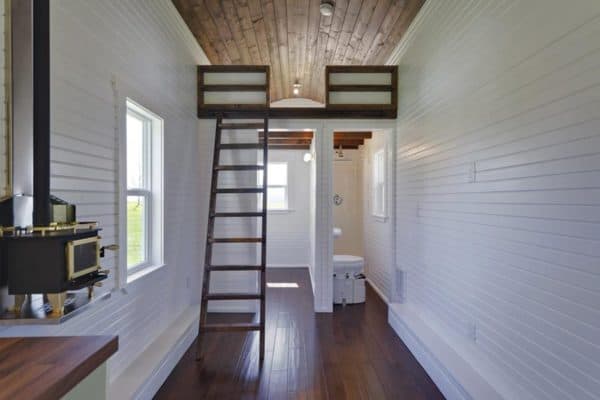 The kitchen has ample storage and counter space, a four-burner stove, and room for all the major appliances.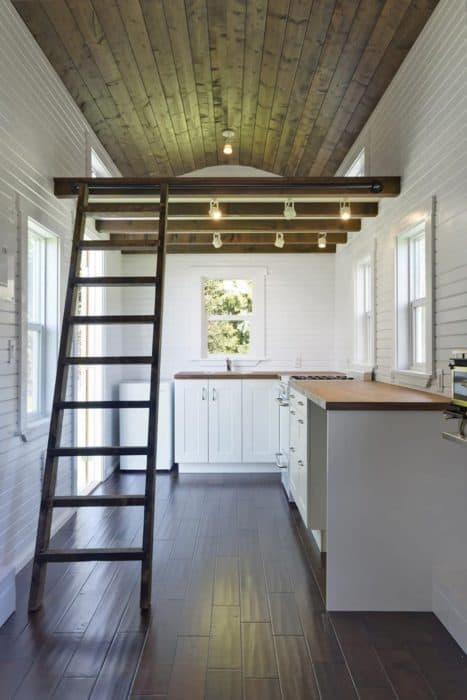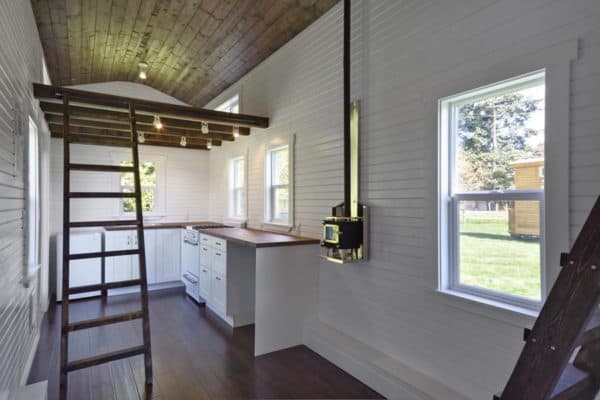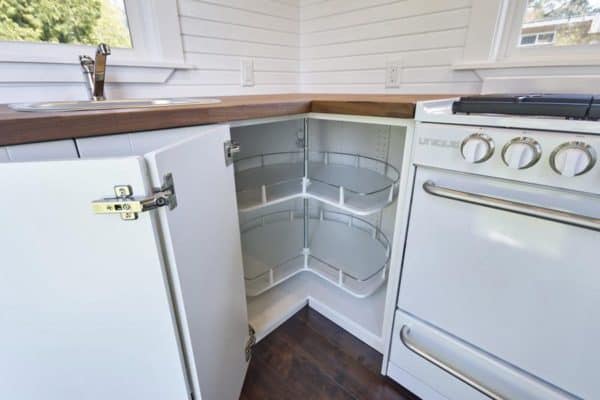 While this model seems massive compared to some of their other builds, the price remained on the lower side of the spectrum. Brand new, fully finished and ready to go the Loft sells for $47,000. Despite the larger than usual size, they kept the height and width under the legal limits, meaning you don't need a permit to get it down the road. But you would need a heavy duty truck and some serious chutzpah to move it safely.
To learn more about this build and others, check out http://tinylivinghomes.com/