The best tiny house designs seem to spawn from an organic source of inspiration. Take the Japanese inspired dwelling which grew around an antique sink for example. In the case of this beauty, that inspiration came in the form of a free window that Lina Menard found four years ago. The curved double pane window gave rise to her desire to design and build a gypsy wagon with a curved vardo roof.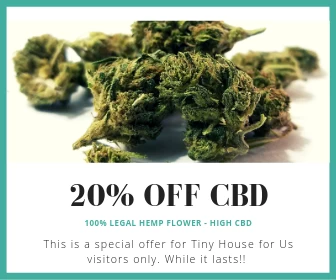 This wouldn't be the first tiny house she lived in, or helped build, as she runs a Portland-based consulting business that helps folks create solutions for small scale living. But this would the first tiny home she called her own. Along the way Lina collected various other items, a curved door, an antique sink, and various copper trinkets, each aligned with the spirit that would embody her creation. Today she lives in "The Lucky Penny" which can be found in the Simply Home Community in Portland, Oregon.
One of our favorite features is the full length skylight.
Check out a video tour of her home:
You can learn more about Lina and her business below:
Her business: Niche Consulting
Her blog: This Is the Little Life