What began as a project to build a shed morphed into a cabin, thus the name "Shabin" was came to define this couple's tiny home. Freddie Wilkinson and Janet Bergman bought 13 acres in the White Mountains of New Hampshire, and set to work carving out a homestead for themselves. Though they have electricity and internet, the 12′ x 12′ Shabin is off-grid with no running water. Marked by its green trim, cedar shingles, and red door, it serves a simple purpose, providing a means for this couple to enjoy what they love doing most – rock climbing.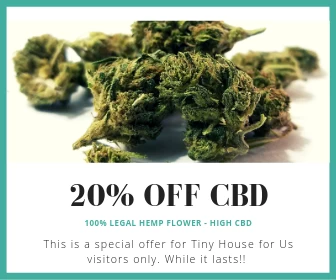 The Shabin from Mountain Hardwear on Vimeo.
While their approach to living sounds romantic enough, the reality is a bit different. In a rugged territory once homesteaded by veterans of the French and Indian War, the Wilkinsons solved a formula of simplicity, yielding the solitude and freedom they need to pursue the life on their terms. A wood stove crackles in the winter, and a two-burner camp stove allows them to make stews and other basic meals to fed themselves. But when it's 10 degrees outside and all you want is a hot shower, the only solution is for one of them to pour a flower can of water over the other's head while standing outside.