Kristen Moeller, her husband David Cottrell and their two dogs were lucky to escape with their lives intact when a devastating wildfire tore through the forest surrounding their home in 2012. A friend helped them save wedding photos, but that's about all they salvaged before evacuating with their two dogs. When they returned to the site, their dream home, boat and nearly everything they owned had been vaporized. The only thing left standing was a charred totem pole he had carved.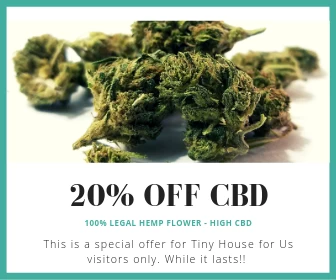 Driven by circumstance, they decided to join the tiny house movement. It took several years, and a bit of persistence but they would eventually replace the 1,200 square-foot home that burnt down with a 500 square footer. They reached out to Cabin Fever, a building company based out of Miami. The company suggested they apply to be on the TV show Tiny House Nation and within two hours of reaching out with a pitch they were picked to star on the series.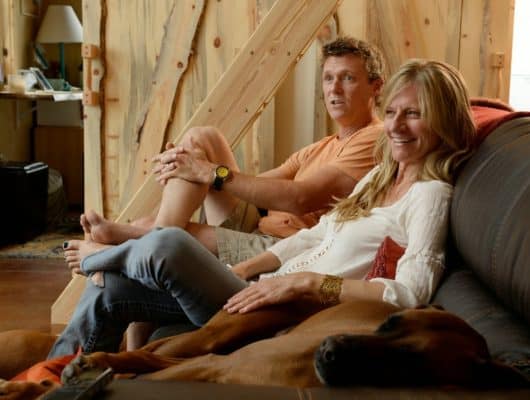 With help from a government payout, some donations from Tiny House Nation, and plans from Cabin Fever, they began the rebuilding process on the scorched land they owned. Their new home may be smaller but it features incredible details, an amazing view, and is built completely off the grid. They made adjustments to living in less than half the space they were accustomed to, something that didn't come as easily as they might have imagined. No more trips to Costco to buy a month's worth of groceries; their two Rhodesian Ridgeback dogs often occupy the couch space, and it can be tough to stay out of each other's business when they're both on the phone (they share a small office space where they both work, back to back).
One of their biggest challenges was getting the certificate of occupancy issued. Zoning laws in Denver state a bedroom must have a closet, and at least one room must be 120 square feet while others are at least 70 square feet. But they were able to pass all building and safety specifications and move in, nearly two years after losing their home.