No points for guessing the inspiration behind this hand-built tiny house on wheels, as its form does very much resemble that of a classic gypsy wagon. Plain varnished cherry, alder and fir replace the traditional brightly-colored paints, and the wagon also boasts modern amenities like running water for the shower and kitchen sink, a C-Head composting toilet, a Little Cod woodstove from Navigator Stove Works, and a refrigerator. It's currently parked in Plain, Washington, next to an equally attractive covered wooden deck with a gas cook stove. If you like the look you can stay in it – it's listed on Airbnb for $85/night or $490/week.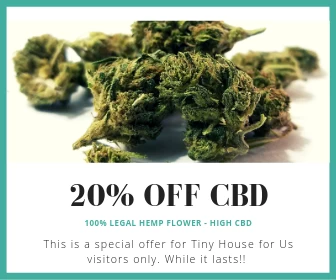 Under steam and ready to travel.
One side of the kitchen/dining area, with a view back to the bedroom.
Which doubles as a workspace and entryway.
The popular Little Cod model woodstove keeps the kitchen cozy warm.
As it stands: the wagon next to its companion deck.