While it may not be the tiniest home out there, at just over 500 sq. ft. it qualifies as "small" for sure. I'm digging the design and style of this house and love how it has the open air breezeway separating the two sides. I could picture a nice set of outdoor couches alongside the dining table, making for a beautiful place to relax, read a book, and entertain guests.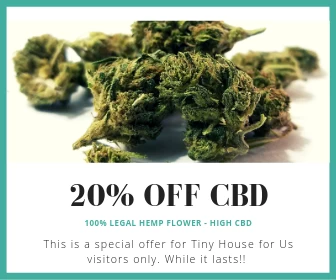 This house contains two units, each with its own well-defined space. On one side there's a 14×20′ (280 st. ft.) area containing the living room and kitchen, and on the other side a 14'x16′ space for the bedroom, bathroom and utility closet. This separation of space makes things feel a bit less cramped than other designs and with no stairs to climb everything is easily accessible. It also provides an opportunity for quiet time and relaxation. For example if your husband is watching a movie and you want to sleep, that can easily be accomplished. I also like the extended porch that connects to the bedroom side of the house, offering yet another little space to enjoy the surroundings.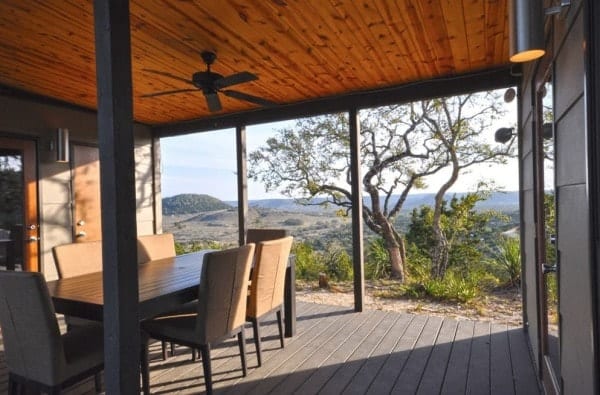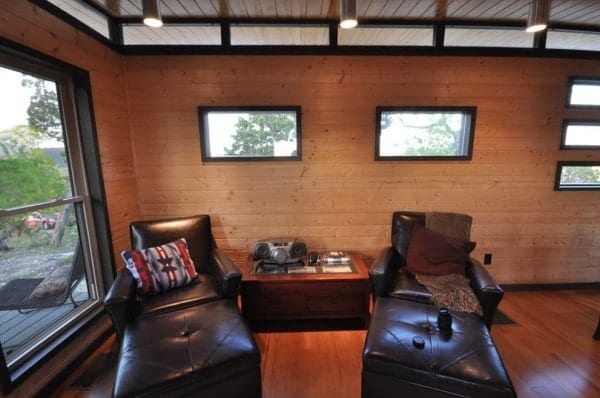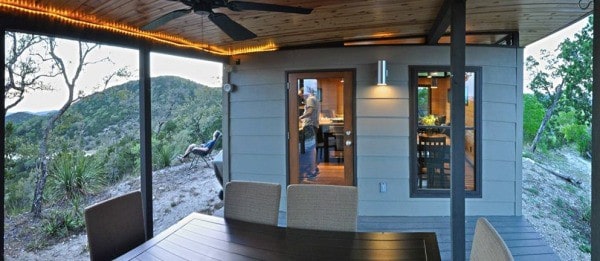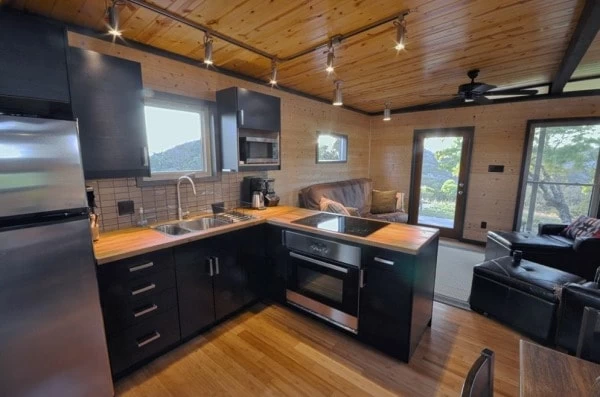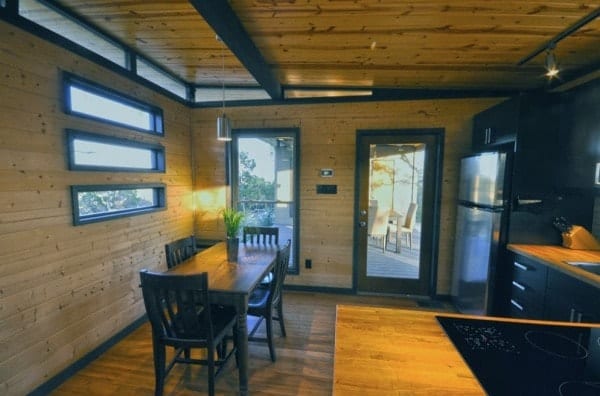 To learn more about Kanga's prefab construction, check out their website at http://kangaroomsystems.com/. They have plenty of other designs, some larger and some smaller than this, but all equally stylish.