This gorgeous little cabin found in Alicante, Spain was built as a prototype to test ideas a sustainable, yet stylish prefabricated home concept. It came about as the result of a collaboration between Daniel Marti of DMP Arquitecture and designers Jurgen Van Weereld and Karin Giesberts. As you know, prefabricated homes are not exactly new, and we've seen plenty of beautiful examples but there's often one big problem – the usually come with a high price tag. The goal in building this one was to find a happy medium between form, function, and affordability.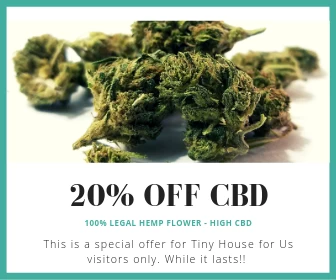 The overall design packs a lot of great elements into 550sf, with an open living/dining/kitchen area along with two bedrooms. You get a sizable master bedroom, and a tiny spare that could also be used as an office.
Much of the frame was built off-site in a workshop, where it was later assembled on the property. They used spruce for the support beams, studs, rafters and the exterior cladding. By carefully planning the design, they were able to move the sections using just two people, without the need of cranes or heavy equipment.