There's a good reason for putting this studio at the top of a flight of stairs halfway up a mountain: the location offers a spectacular view of the Ligurian Sea over the Italian resort town of Alassio. The architectural firm Studiodata was tapped to replace a decrepit, unused structure that had been simply occupying space on the land with something stunning enough to enjoy the scenery in style yet natural enough to blend unobtrusively into the surroundings. They came up with this 375-square foot design you see below.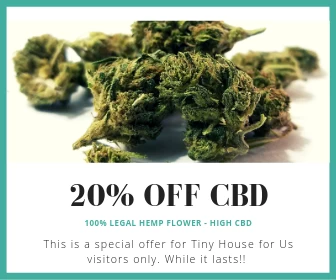 The stepped interior contributes to both goals by allowing the building to conform to the mountainside and preserving the line of sight from the bedroom area in the rear to the sea below through the sliding glass doors at the entrance. It also provides a great deal of storage space (the kitchen cabinets, for example, are under the bedroom floor) and effectively divides the bedroom, kitchen and living room into separate areas without the need for interior walls.
The only room that's truly isolated from the rest of the space is the bathroom, which comes complete with a sink, shower, toilet, and – this being Europe – bidet. Even the bathroom, though, is illuminated by that famous Mediterranean sunlight thanks to a door and wall of translucent glass. We think this little studio makes a great use of a small space, and particularly like the ingenious kitchen solution. Its focus on simplicity and design makes it a great example of how a few small design elements can come together in a big way.