This special little cabin is located almost 5,000 feet above sea level, hidden in the middle of a nature reserve in the mountainous Dolomites UNESCO World Heritage Site in Italy's northernmost province, less than five miles from several dozen downhill ski runs at Kronplatz. No matter the season, the views it provides of the surroundings are nothing short of breathtaking. Of course, that's not the main reason why we're featuring it here: it's also a gorgeous little building, inside and out, and serves as a guest studio to its larger cabin on the property. Created by EM2 Architekten, this tiny lodge has incorporated a number of contemporary minimalist design ideas to draw inspiration from that would work in any location.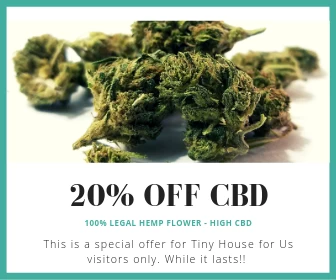 The most prominent visual element is the uniform use of larch for the outside, inside, and even the built-in furniture. It's a very pretty wood, and the monochrome effect is far from being boring; instead it makes the lodge look uncluttered and spacious, so it would certainly be a reasonable choice for a tinier house as well. Notice also how the siding swings open to reveal the glass wall, which offers sweeping views of the jagged mountains, tall pines, and sweeping plains that extend into the distance.
There's also an interesting division of window styles. The common area has several huge floor-to-ceiling windows giving a panoramic view of the Dolomites, while the windows in the kitchen, bathroom and upstairs bedrooms are narrow horizontal slits to provide more coziness and privacy. Door-sized shutters can cover the larger windows to increase security when the lodge is empty.
A notable space-saving feature is that the two bedrooms are divided not by walls but by closets whose doors open outward to leave space inside for the beds. The beds themselves have built-in storage space underneath.
Above you can see the kitchen and dining area of the main cabin, which carries over the same sort of matching minimalist style.
Shown here you can see the tiny sleeping cabin nested alongside its larger sibling, with the valley floor stretching in front.
If you'd like to experience the lodge and its surroundings for yourself, you can rent it on a weekly basis (or for a weekend by special arrangement). You'd better have some cash saved up, though – prices start at €2,000 (about $2,350) for four people, but can be more than double that depending on the season. If you want to bring six people and use the smaller auxiliary cabin there's a surcharge of €600 ($700). Our only fear is that once we visited this magical little place, we'd never want to leave.