Looking at this Berkeley, California, structure from the outside, you might well dismiss it as a storage shed likely to hold nothing more than a pile of miscellaneous junk. Upon closer inspection you'll find this little dwelling contains some of the finest craftsmanship around, displaying gorgeous attention to detail in every inch, from the breakfast nook to the staircase. But there's a lot more to this 400+ square foot tiny house than initially meets the eye. Owned by a UC Berkeley professor, she uses the guesthouse to host an ailing relative for several months of the year, host visitors and for occasional extra income.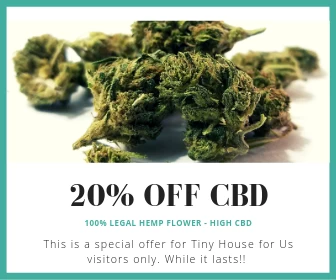 The alternating steps on the stairway/ladder are a nice touch – and exceptionally spacious for such a small house. The kitchen boasts a full-sized refrigerator, stove, microwave oven, and even a dishwasher. And check out the bathroom with its wide countertop, flush toilet and bathtub!
Even less visible are eco-friendly features such as insulated pipes, recycled denim insulation in the walls, and a 1.67-kilowatt solar system that in combination with some very energy-efficient appliances makes this a net-zero energy dwelling that generates more power than it consumes. Worth a second look? We think so!
Photographs courtesy New Avenue
New Avenue Homes helped with this construction, which qualifies as an "Accessory Dwelling Unit" under California's laws. They specialize in building these types of places, priced anywhere from $60k to $150k depending on the size and features included.