Kevin Copeland recently shared his hand-built tiny house on wheels at Tiny House Swoon, and it's packed with so much character I had to share it with you. While we don't know much about the details that went into the build, we can surmise a couple things from the pictures. One thing's for sure, he put a ton of thought into every inch of both the exterior and interior, with each showing off creative finishes unlike anything we've seen.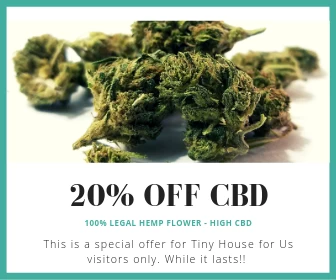 On the outside you have a blend of what looks like reclaimed pallets used as siding, with a "swipe" of texture running through the middle. Look carefully and you'll notice two doors – one slides and one swings.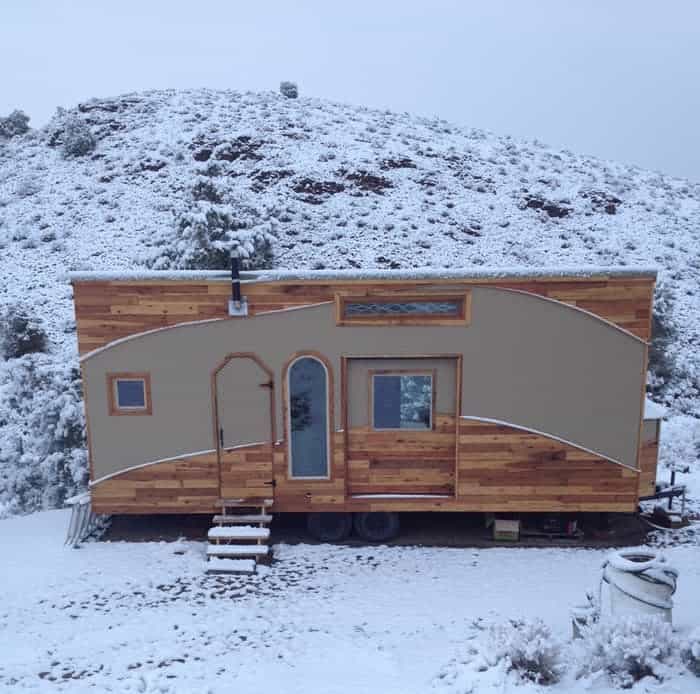 There's a fold-down table that also covers the window above. Also, notice the entire window is on a sliding frame, allowing the door to slide instead of swinging open.
The wood burning stove doubles as a work of art. Just check out that face!
A skylight above the bed lets the light spill in through the shed-style roof.
The bathroom looks well-appointed, with exposed copper lines and a small bowl sink.
We love the exposed water lines, corrugated aluminum, and the industrial style shower head with the red valve. 
A narrow clerestory window above the door brings more light into the cozy home.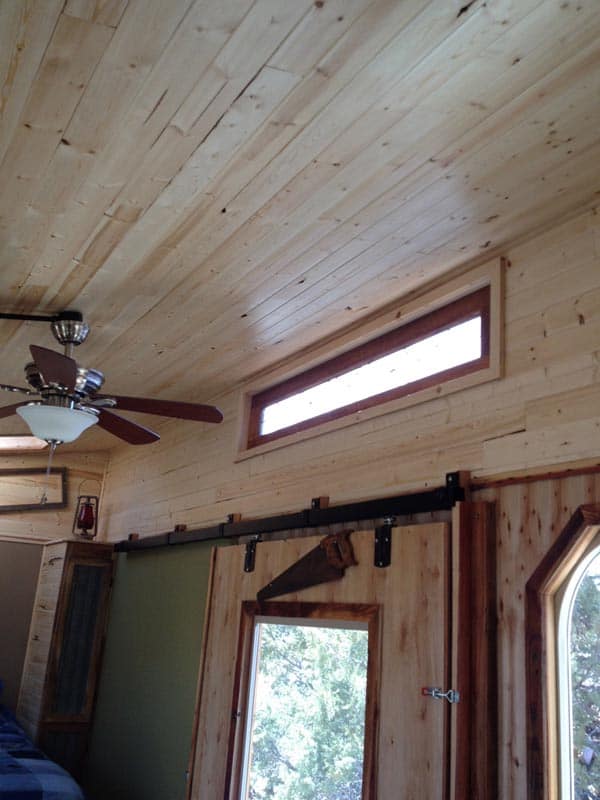 Below you can see the sliding door open, something he uses a lot more during the cooler months we presume.
Chicken wire covers the cabinets, giving them an open look, but also protecting the items within from falling out. 
h/t Tiny House Swoon
Hopefully Kevin can chime in and share some additional details about this build because we sure have a bunch of questions!