This tiny house resides in the backyard of an ambitious Austin resident who wasn't happy settling with a pea patch and a couple of koi ponds. Built on a 12′ flat bed trailer out of mostly reclaimed materials, this guest house provides big Texas living in a cozy 100 square feet of floor area. Rocky Mountain Tiny Homes, who designed and build to home, have effectively dubbed it the "Funky East Austin Rental." Funky, indeed. If it appears that the interiors are fit for a mountain cabin in, say, Boulder, Colorado, it's because they are! The owners were inspired by a similar home the company built in Boulder and were set on providing guests with a lodge-style experience from the comforts of their backyard.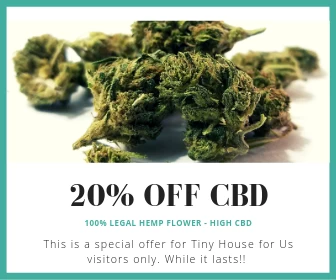 The home was built from salvaged materials in Colorado before being shipped to Austin. That's Rocky Mountain wood!
The small footprint means everything must shrink, including the highly functional mini-kitchen.
Exposed pipes in the bathroom add rustic charm while saving valuable space.
Ropes hang from the bed loft that support a swinging couch, adding a bit of Texas flair.
The vaulted ceiling opens up the footprint to allow for a sleeping loft that hangs above the living room.
The builders were able to set the home manually, without any need for a crane or other heavy machinery. 
The reclaimed wood and corrugated steel exterior blends well with the stylistic expression of the backyard.
Despite its small stature, the interiors flow well without ever feeling cramped for space. 
For more information: Rocky Mountain Tiny Homes