For the past sixteen months, registered nurse Chelsea Heinrich has been spending her scant spare time building a tiny house on wheels in the Nevada desert, living in it and learning as she goes along. She's documented her progress in real time on Facebook and Instagram, and now her project is finally nearing completion.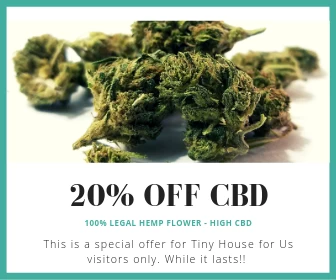 h/t Tiny House Blog
The learning curve has been steep at times (Chelsea says she's had to redo nearly everything at least once), and her full-time job has meant she's had only about twelve hours a week to work on it. Chelsea designed the house herself, using a two-part shed roof for extra headroom and a unique look, and built it on an 18-foot trailer with help from friends and family. She's enjoyed the process, especially the framing, and the redos, while frustrating, haven't cost too much other than time: Chelsea estimates she's spent only about $25,000 altogether. The house is currently parked in a mobile home lot, hooked up to water, sewer and electricity, and has proved quite comfortable, remaining warm and cozy even during a recent winter power outage.
2017 update: Chelsea didn't end up staying in her house for very long; she put it up for sale six months after we published this article and then bought a condo in Mammoth, California.