An appealing feature of many tiny houses is that they can be put on a trailer and relocated anywhere life takes you, on-grid or off. Not this one, which is actually a tiny apartment (hence the lack of exterior photos). Tiny houses are also known for the artful use of windows to let in natural light and create the illusion of more space. This one doesn't even have any windows. What it does have, though, is an incredibly useful layout that doesn't sacrifice practicality for space. In fact, this could be the most well-appointed tiny space we've seen.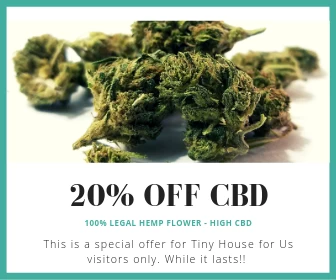 So what's the attraction of this 75-square-foot cave? The location, for starters. It's in Rome, just off St. Peter's Square. Besides that, it's a splendid example of what can be done with a truly tiny space. Designers of detached tiny houses could probably learn a few lessons from the intelligent, space-saving layout.
Owner Marco Pierazzi carried out a restoration on the apartment, employing a crew of skilled workers who had experience restoring other ancient artifacts and buildings around Rome. They managed to include quite an impressive number of features, from a large bathroom area with shower to a lofted sleeping area with a trap door, cupboards and shelving for storage, an LED TV, and a Hi-Fi sound system.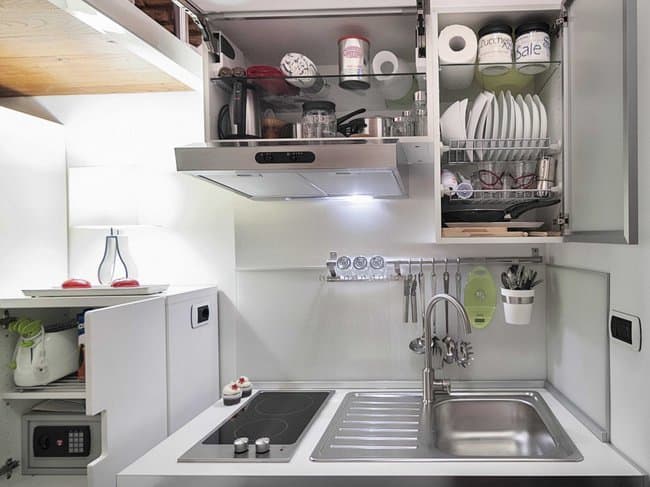 He notes about the original use:
"I was fascinated says the owner and, incredibly enough, after a long search I found that the small room was used as a residence since the '30s. Rome was different then, were the days when it was enough for the poor a bed, a stove and washing, a short distance there was the "golden" Tiber! You will not believe: you see that niche carved into the wall? Lying on the bed space was so little that my feet did not enter, and so…"
The first floor contains the kitchen/dining area and the bathroom; the second floor, accessible via a flight of stairs and a trapdoor, doubles as a living room and bedroom thanks to a sofa bed. None of the spaces are very big, but they're all there, and all well-finished.
If you happen to be traveling to Rome in the future, you could rent this adorable little apartment. Visit their website to learn about its availability.