The simple, almost toy-like appearance of this 24-foot THOW has an equally simple explanation: builder Tiny House Life Space constructed the walls and roof entirely from Structural Insulated Panels (SIPs) and has elected to keep the surface smooth instead of jazzing it up with siding and sheet metal. That's resulted in a THOW that really stands out from the ever-increasing crowd, and has also saved a lot of weight, with the house coming in at under 8,000 pounds.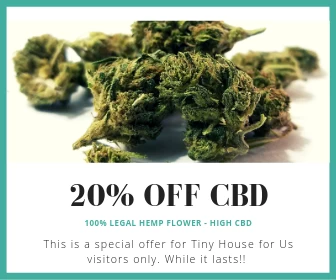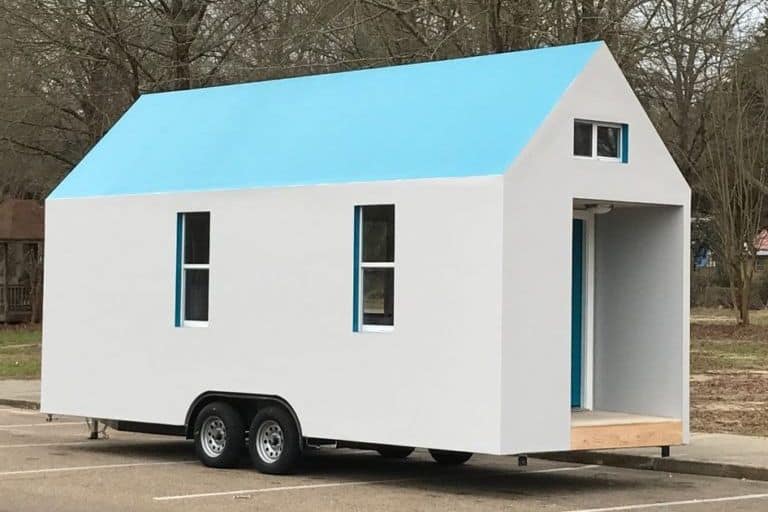 You might expect the interior to be equally Spartan, but you'd be wrong. It's very nicely finished, with lovely wood floors and trim. The kitchen features a tile accent wall and a large pine butcher block counter, as well a full-size fridge and oven.
The house actually has two (small) sleeping lofts, and the green sofa transforms into yet another bed.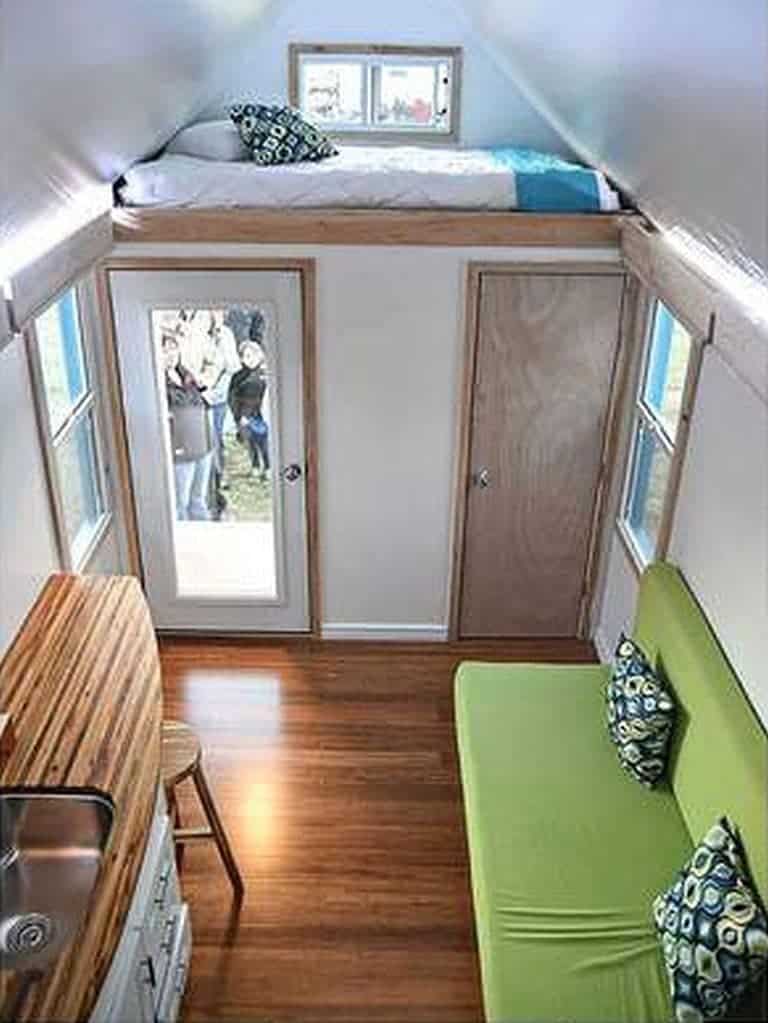 Impressively for a house this size, the bathroom manages to hold a basin sink, flush toilet and a five-foot bathtub – and look good doing it!
Tiny House Life Space is a new company, based in small-town Mississippi (Prentiss). Under the leadership of architect James Ray Polk they also offer a longer one-bedroom version of this THOW and a line of garden sheds. They make their own SIPs, too, so keep them in mind for any insulated panel projects you're planning. Their website is currently under construction, but you can always get in touch via Facebook or at (601) 792-9292.
h/t Tiny House Talk