The tiny house world just keeps on getting bigger. The last time we saw Robinson Residential's Dragonfly it was a 159-square-foot demo unit; and when we looked at a first-of-its-kind tiny home beach park in Sarasota, Florida, it was so new that it had just one house and no name. Now Tiny House Siesta is home to ten tiny beach cottages, one of which is a 220-square-foot Dragonfly-28.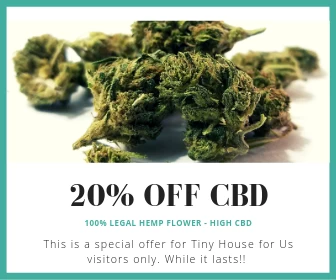 While we admired the original Dragonfly for how much it got done in the space available, the extra length doesn't hurt the model one bit. The living room / master bedroom is now fully self-contained, so the bed doesn't protrude into the entryway when deployed. More privacy, and easier nighttime access to the twin foldout decks. Meanwhile, the kitchenette now fits on one side, leaving the other side free for a nice little dining table. (There's still a table that pulls out from the counter, too.) The only remaining hiccup is that you still have to choose between loft access and bathroom access.
If you want to try it on for size – or just want a place to stay within walking distance of one of the country's best beaches – this unit's available from $112/night.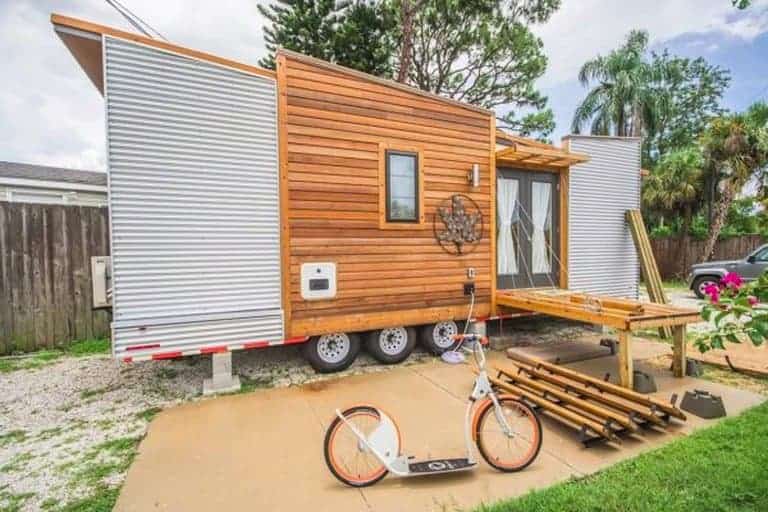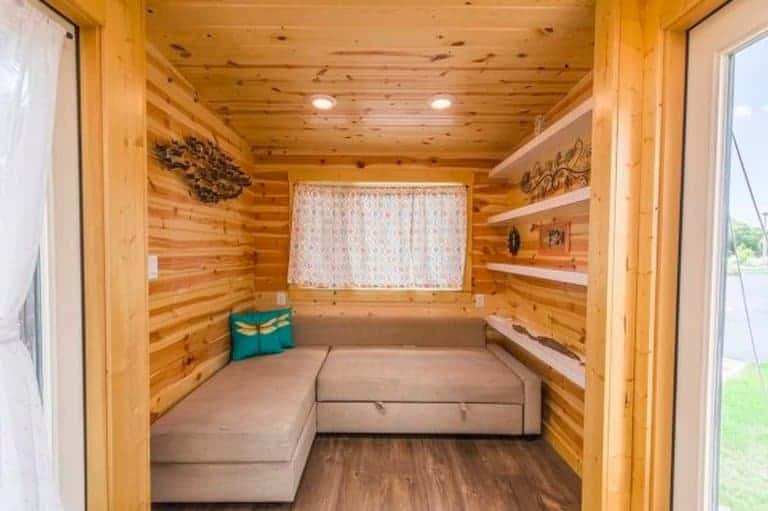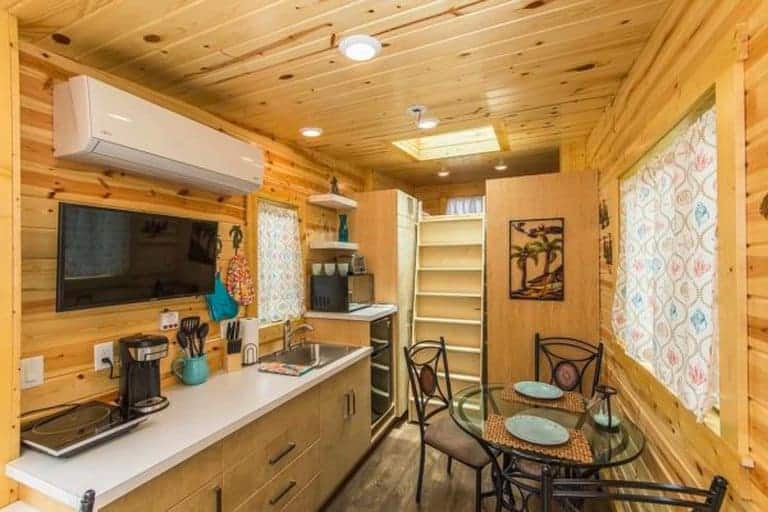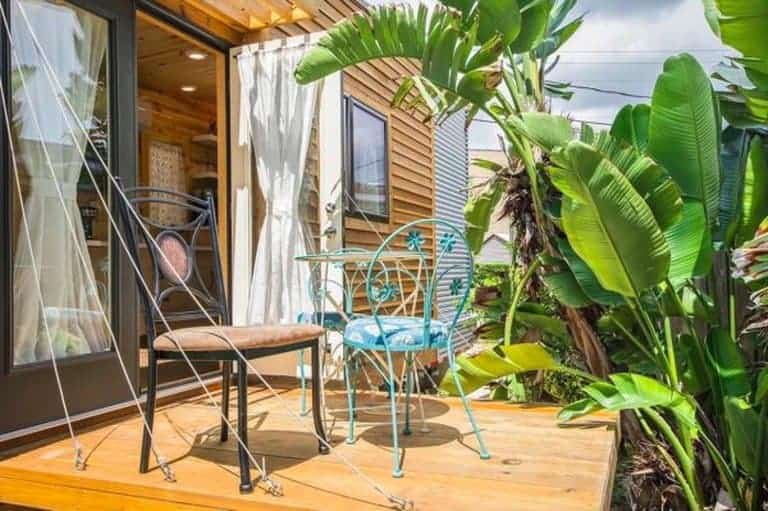 h/t Tiny House Talk