While they do offer a line of standard models, Tiny Idahomes have never been afraid to try something new – see their lovely Zamora Vardo for a great example of their custom work – and now they've come up with a first-of-its-kind toy hauler THOW called the Sawtooth. For the uninitiated, a toy hauler is a trailered vehicle that combines living space in front with storage space and a ramp in the back. They've been built as RVs for some time now, but as far as we're aware the Sawtooth is the first toy hauler THOW ever built. If you like the idea of a tiny house but have been holding out for one with a tiny garage, now's your chance: The first production unit has just been reduced to $69,995, and garage aside, it's loaded. It's even off-grid capable! Explore the photos below, then check out the listing for full details.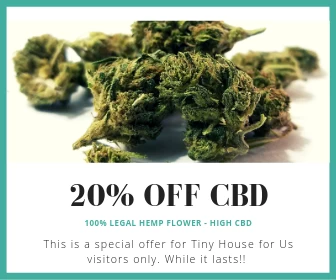 Naturally, the Sawtooth is a big place, a gooseneck 35-footer. You can see where a 20-foot awning rolls out from the side.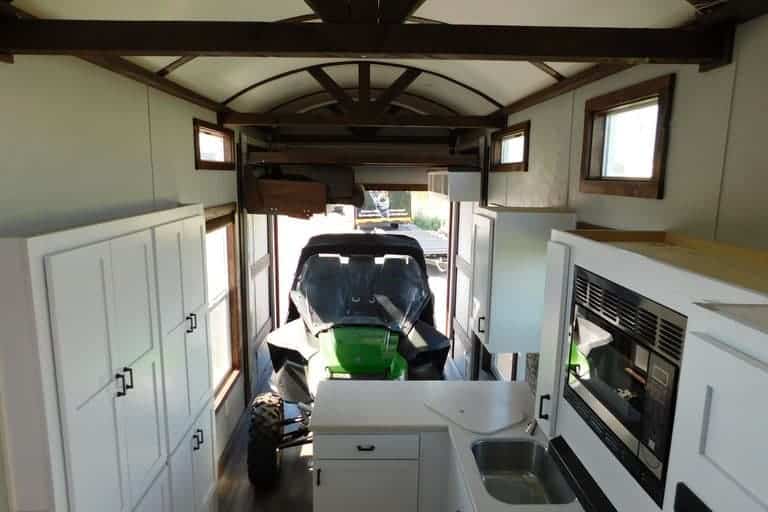 Bad-ass dune buggy not included. Notice the items above it?
They slide down to become a sofa and storage locker, and the garages transforms into a living room.
A full kitchen with an insane amount of cabinet space…
…and discreetly positioned appliances, including a washer/dryer.
The bathroom is the only part of the Sawtooth where you really feel the 'tiny'.
It does have a 5-foot bathtub, though. Fold the teak wood slats over it if you just want a shower.
A port-side slide-out makes for an unexpectedly spacious master bedroom.
http://tinyhousefor.us/listing/tiny-house-toy-hauler-2017-sawtooth-model-by-tiny-idahomes/
h/t Tiny House Talk