The Tiny Urban Cottage is a $90-a-night Airbnb rental in a pleasant wooded yard in Atlanta's hip Cabbagetown neighborhood. It's an easy walk to explore the area's vibrant street art, coffee shops, bakeries and restaurants, but there's not much in the way of public transportation, so you'll need to bring your car or call a cab if you're going further afield.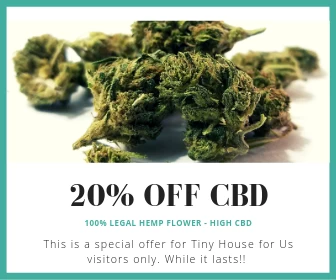 The 185-square-foot cottage has a screened porch with comfortable furniture and shade trees overhead – perfect for a relaxing summer lounging session.
The main interior room holds a big bed and a small kitchen area.
With a glass-walled shower, toilet, sink and shelving, the bathroom (located right next to the kitchen) has everything you could want except a tub.
There's also a cedar-lined shower stall behind the cottage where you can rinse off in the summer months.