Titan Tiny Homes built this great looking 250-square-foot tiny house on wheels near Chicago. This Notarosa went for just $45,000, but the base price has since gone up slightly to $54,000. Titan focuses on all-steel designs, and based on what they've done with the Notarosa, we can hardly wait to see what they do next!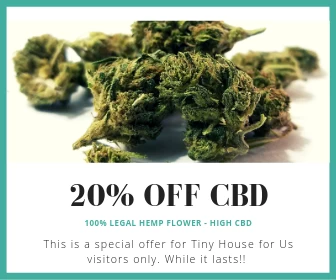 The Notarosa has an interior layout that somehow finds space for a large living room…
… and a long kitchen and bathroom with porcelain sink and fiberglass shower stall in just 24 feet of length.
Up a broad flight of stairs, a full-width sleeping loft holds a queen bed and looks out at the world through four windows that open to let in the breeze.
For more information visit Titan Tiny Homes website.