This has to be one of the coolest design builds we've featured, a testament to American ingenuity, bound by family ties and fueled by a strong vision and plenty of determination. Known as the "Holyoke Cabin", this build comes to us courtesy of Paul Stankey and his brother Scott along with their two wives. They joined forces to build a what you see here. Before we get too far, I want you to pause and imagine telling your wife about some amazing plans for a new home and then showing her these two shipping containers. I imagine that might get you a one-way ticket to your new home, aka the dog house. Luckily the Stankey brothers have two wives that obviously supported the idea, and even took part in the build.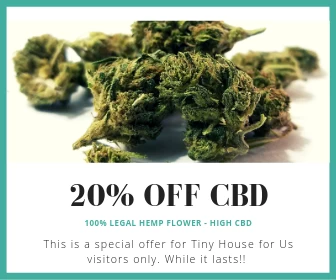 What's really impressive is the deviation from the typical look and feel usually associated with container homes. Despite the thoroughly worn look of the containers, the end result is simply incredible, and goes beyond what most people would imagine when building a container home. The brothers decided to space the two containers apart and used fir timbers to build a middle portion with a large glass entrance. By joining these two design elements they end up with a totally unique industrial-rustic cabin. The interior contains a kitchen, dining room, living room with a wood burning stove, laundry room and enough space for two queen beds. While sparse in decoration, the interior has enough space and amenities to live comfortably.
A primary goal in building this home was to make it a sustainable and energy-efficient home. They use solar panels, a rainwater cistern, and a gray water system to accomplish that goal. The interior walls were finished with rigid foam and birch ply which helps insulate the cabin during the extreme cold they face living in Minnesota.
One aspect you may not think about when you see container homes centers around the difficulty in delivering and placement. According to Paul Stankey the hardest part was getting the containers to the site, where they had to use heavy pipes, ropes, and a some bootstrap engineering to carefully place each one on concrete piers that serve as the foundation. Equally impressive is the fact that they had no electricity during the build, instead using generators and hand power to finish everything. They even mixed concrete by pumping water from a creek 1/4 mile away. Even the windows and hardware were homemade by setting the insulated glass into the frames and welding them together on-site.
For a complete history of the build with much more documentation of the work involved, check out IM Design's website.