During the Fall/Winter 2013 session, students at Yestermorrow Design/Build School in Vermont got a hands on lesson in building their own tiny house as part of the Sustainable Design course, and this is what they came up with. Marked by its unusual lines and the combination of bright blue and warm wood colors, this build incorporates some unusual lines we haven't really seen before. Take a look below.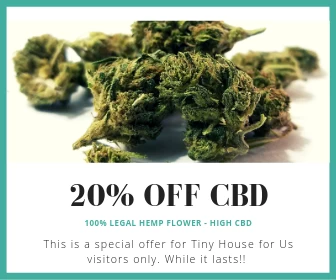 The school boasts over 100 hands-on workshops where students learn all sorts of things, from design and construction to woodworking and architectural crafts. They focus largely on sustainability in these classes, and welcome all ages and experience levels. From the looks of this build, they have a good thing going, and we're excited to see what they come up with in the future. Perhaps the next Jay Shafer or Derek Diedricksen will emerge from their walls (we're sure plenty already have!).
In case you wanted to see what moving one of these tiny houses is like, check out their Tumblr blog to see the entire transportation/setup. And be sure to visit Yestermorrow's website to learn more about their programs.