Viva Collectiv isn't a tiny house company per se – they do lots of other stuff too – but principal and lead designer Brian Crabb has nevertheless created over two dozen bespoke tinys over the past couple of years, including the mobile music studio Rocker and Deion Sanders's Prime Time. This one, the Spa, which featured on Tiny House Nation the other month, is a weekend cabin for a family with a couple of kids. Since they're not living in it full-time, and when they are they're mostly outside enjoying the 20-acre property it's parked on, there was no need for a lot of storage or a big living area. Instead, the Spa is packed with just the sort of creature comforts you'd appreciate most after a long day of outdoor fun. The family is able to prepare home-cooked meals in the full kitchen, luxuriate in a steamy sauna bathroom, and drift off to dreamland in two cozy sleeping lofts.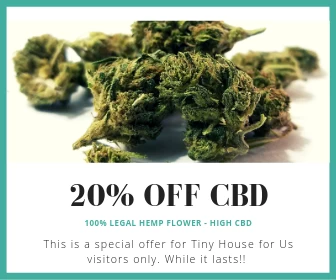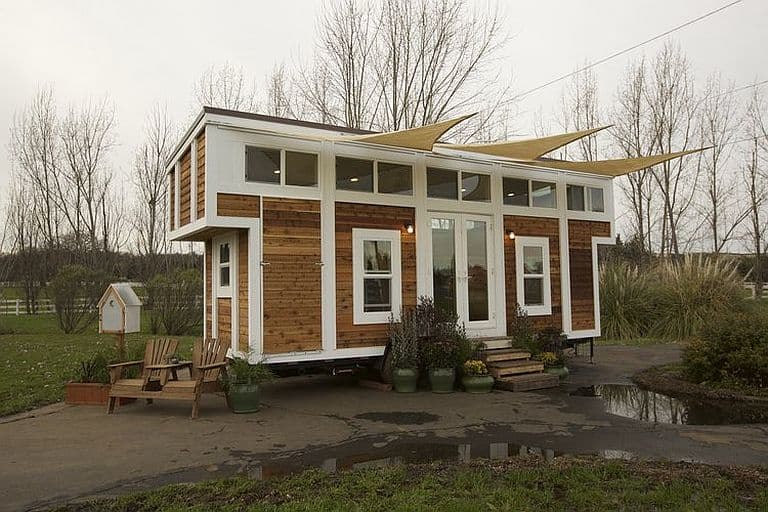 A small fold-out deck serves as an outdoor dining table in good weather.
Not as many cabinets as you'd want in a primary residence, but all the appliances and space you need for cooking.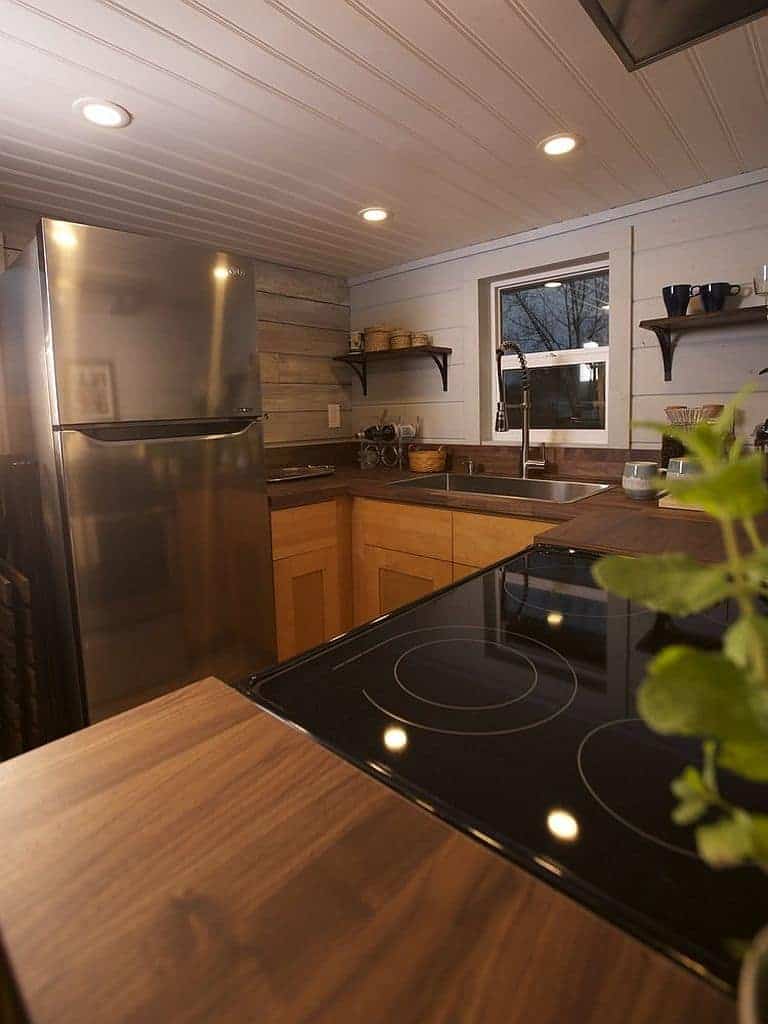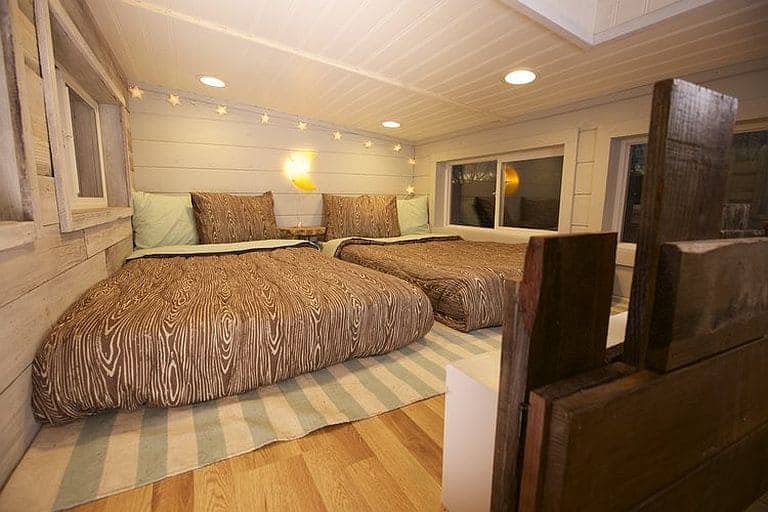 The kids' bedroom above the kitchen contains two twin beds.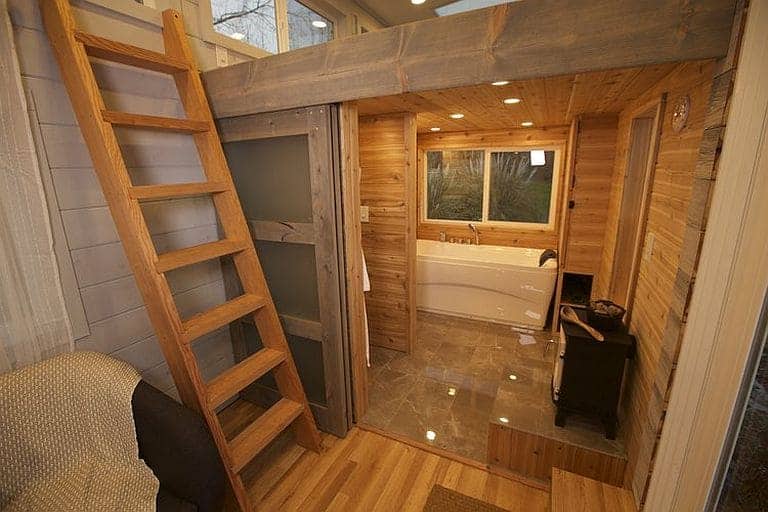 The bathroom and master loft bedroom are on the other side of the couch.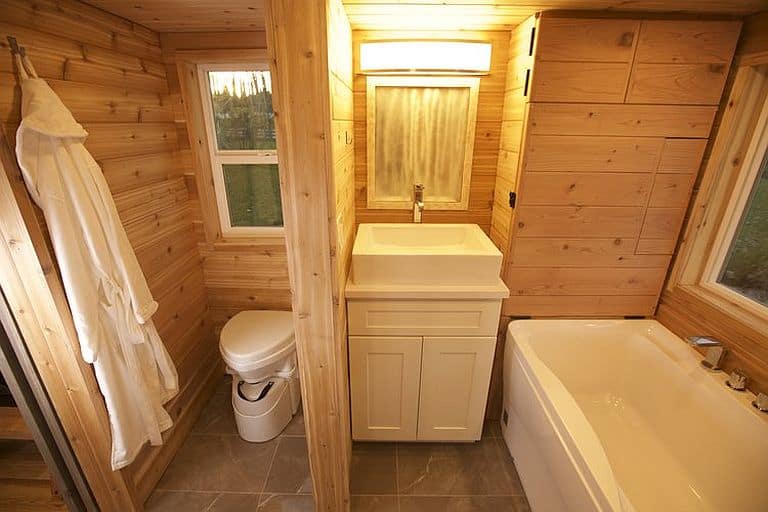 First and foremost, it's a family-size bathroom.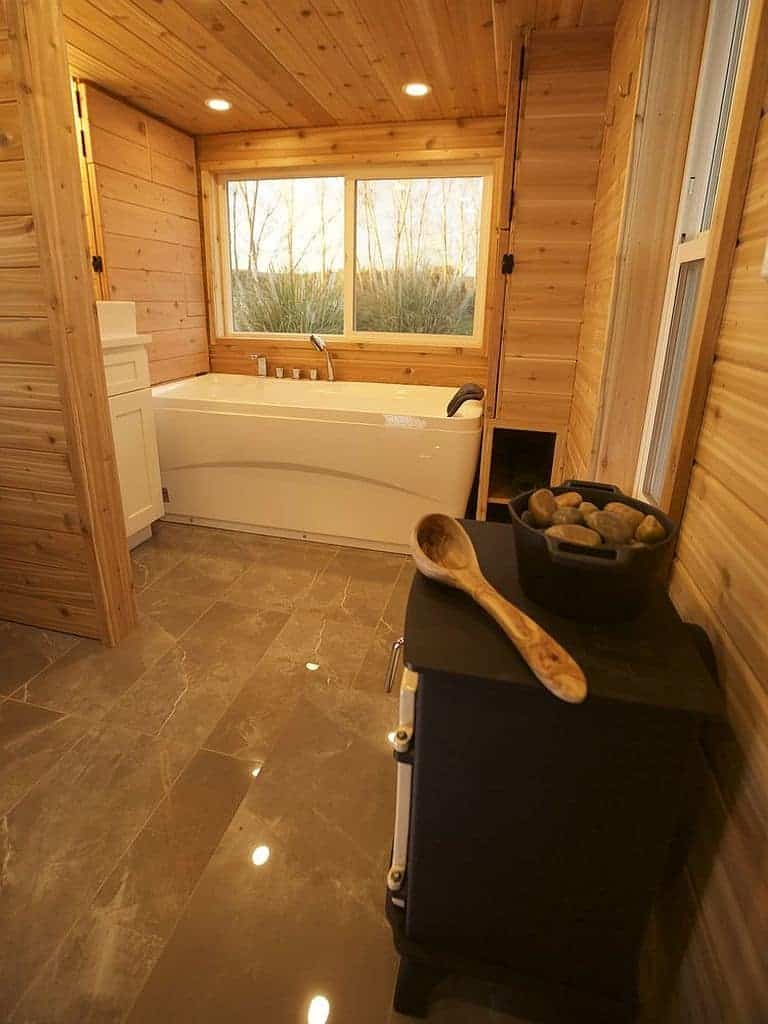 But it's also a steam sauna complete with authentic wooden seating!
h/t Tiny House Talk