La Contemporaine is one of several models made by Quebec outfit Vivre En Mini. The 6¼ ton 26-footer is most notable for having glass on three sides of the rear-facing living room – and still having enough insulation to stand up to Canadian winters. Above the living room is a 40-square-foot loft, and as you go forward there's a tight but complete kitchen and a modern bathroom tucked behind a barn-style sliding door. It's a nice, compact design, although it does seem a little pricey at $105,000 Canadian ($78,000 US) retail. Fortunately, if you're interested, the display unit is currently for sale at a substantial discount: just $85K Canadian/$63K US.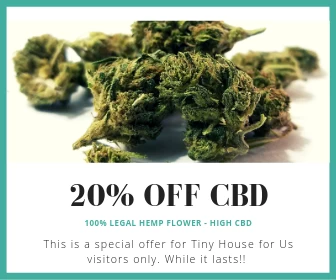 Vivre la différence? You can see right away it's not your standard THOW.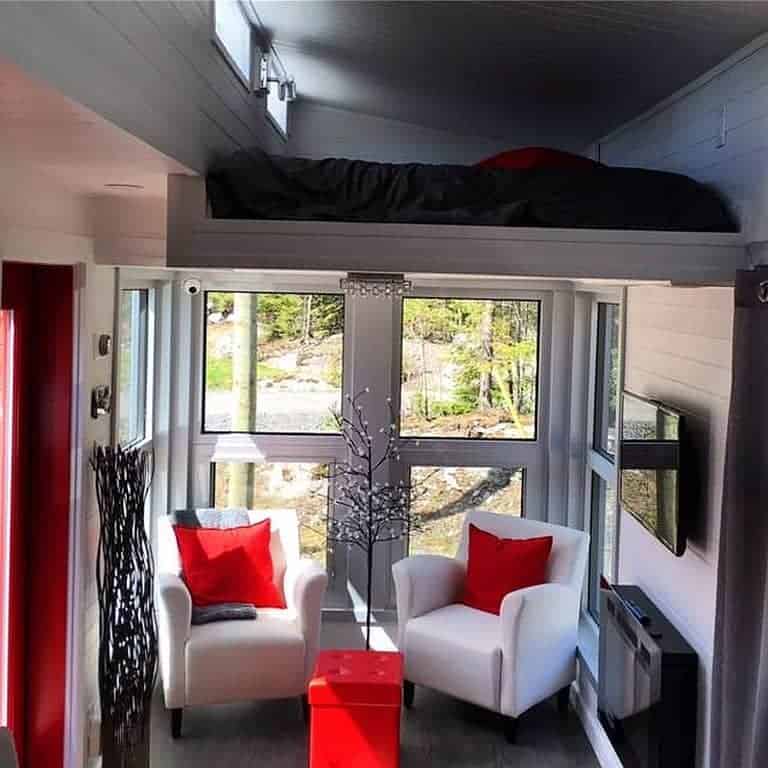 One of the smaller sleeping lofts we've seen recently, but the living room certainly delivers on light and space.
The kitchen includes a full size fridge and oven as well as some pleasingly large cabinets.
With a flush toilet and a geometrically tiled glass walled shower stall, the bathroom looks quite comfortable.
h/t Tiny House Town