It's been a while since we've seen a new model by Wyoming manufacturer WheelHaus, which makes high-end park model RVs (AKA recreational park trailers). They look a lot like tiny houses on wheels, but come with their own VIN and RPTIA certification, making it a lot easier to move them around and ensuring acceptance at campgrounds and RV parks nationwide.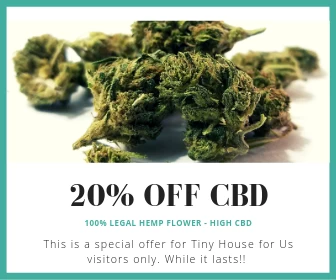 WheelHaus's brand new design is the Lookout, a 400-square-foot place which divides its 38-foot interior length about evenly between a living room/kitchen area with two glass walls and a bedroom/bathroom unit with more privacy. (The hundred-square-foot covered deck shown in these pictures is an option.) Like all WheelHauses, the Lookout will be finished to turnkey condition before sale, complete with utility hookups and appliances including stove, fridge, microwave, dishwasher and optional gas/electric fireplace and air conditioner.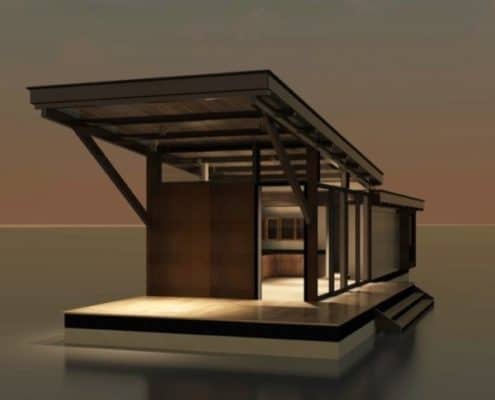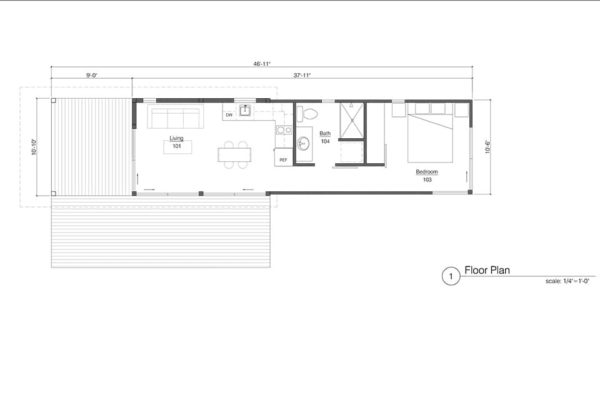 h/t Tiny House Talk
Upscale touches like stone countertops, Kohler fixtures and a glass-door shower stall abound, and you can even ask for track lighting to display your van Goghs and Picassos to best effect . . . well, we kid, but the Lookout is on the luxury side of things, and the $96,750 base price reflects that. Not for everybody, but for those who can afford it, this looks like an outstandingly comfortable and portable small home.