WheelLife Tiny Homes call their 28-foot Industrial "the Taj Mahal of tiny houses," and no, that's not the easiest description to live up to. But the Industrial does boast a stylishly eye-catching exterior, a lot of space inside, and a top price of $69,000 that can be brought down to less than 50K via available modifications, so it's definitely worth a look. The one you see here is located at Riverside Marina, on the Ohio River near Cincinnati and not far from where it was built in Cold Spring, Kentucky. It's an Airbnb rental in season, going for $150 per night, and you can see the river through the matching trapezoidal windows and porthole.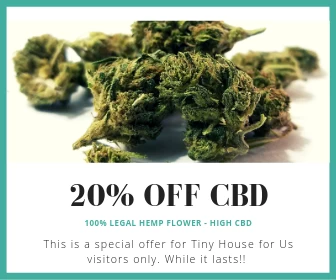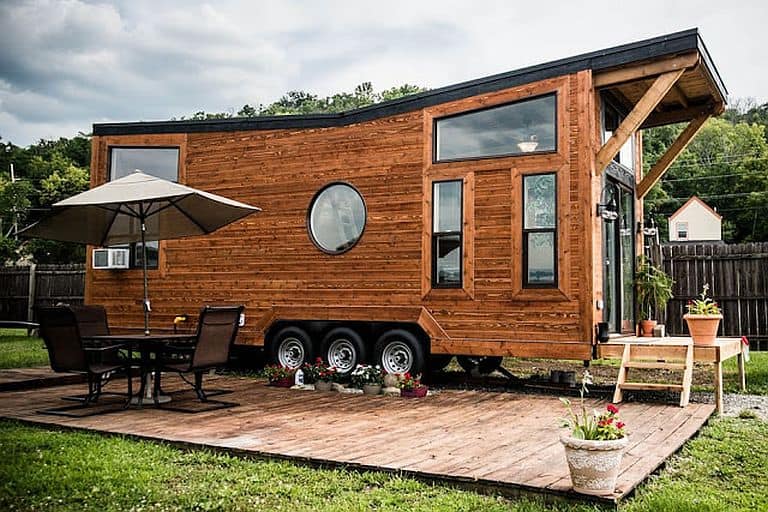 All those windows, plus the almost all glass front end, let in a lot of light, too, and the 14-foot ceiling in the living room contributes to the airy feel.
'Cramped' just doesn't enter into the picture here!
The kitchen looks fine for Airbnb purposes, but if we were going to order our own Industrial we'd probably ask WheelLife to add a little more counter and cabinet space – there's certainly room for it.
You can eat breakfast while enjoying the view of the Ohio a stone's throw away.
Or you could sleep in – the Industrial has two bedrooms, a cozy private one on the ground floor as well as an expansive sleeping loft.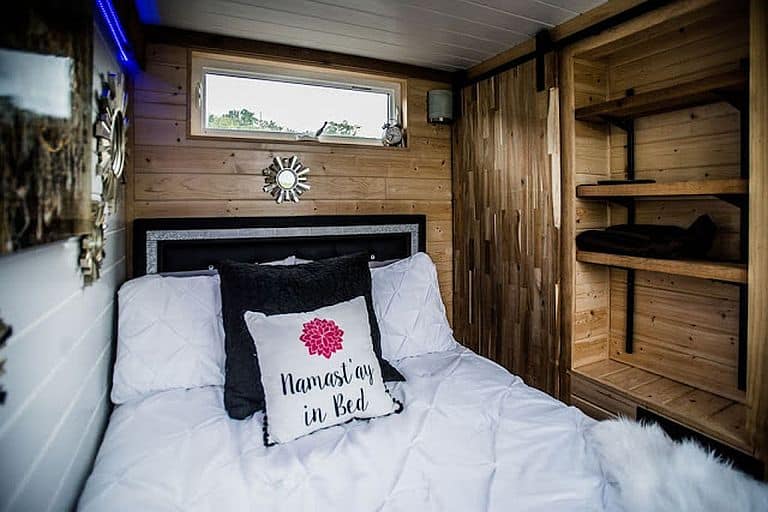 Don't worry, there is a bathroom – there just aren't any photos of it!