We really liked Wind River's eclectically designed Chimera, so when we heard them describe their Triton as a simplified version we knew we had to check it out. (Well, the truth is we've liked everything we've seen from the Chattanooga area company… but back to the Triton.) The 26-foot THOW does do without the Chimera's solar capability, its amazing wood-and-stone bathroom, and a couple of high-end kitchen appliances, but other than that it's hard to see how you're giving up much with this model – and you're saving over thirty grand; the first Triton cost just about $57,000. You also get one nice feature the Chimera doesn't have: a small semi-private workspace next to the bathroom. Find it in the photos below.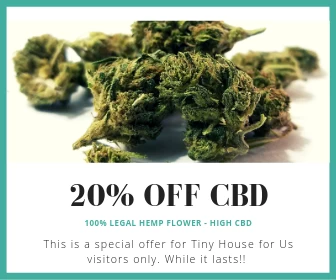 An exterior accent wall showcases the bright blue door on this unit.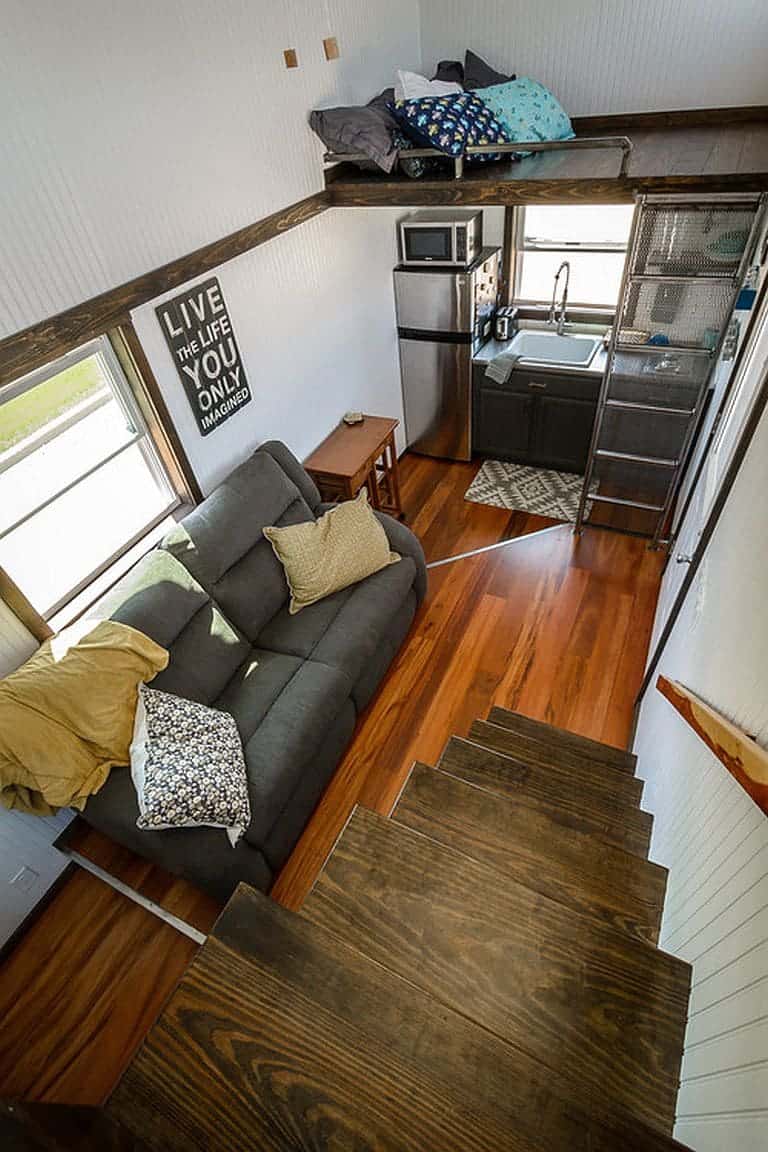 Looking down from the master loft you can see the living area and the kitchen that straddles the rear of the house.
Since everything's confined to the end wall there's not much counter space, but we love the metal pantry!
As in the Chimera, the washer/dryer is under the stairs; the fridge isn't, so there's more storage space here.
Here's the study, with a lovely built-in desk. Great if you work from home – and potty breaks have never been easier!
Even though it's sharing width with the office space, the bathroom is complete and looks navigable enough.
Decent ceiling height and natural lighting – on one side of the bed, anyway.