It says 'School' on the side, but the only classes given inside this California-based THOW will be on wine tasting. It's a Kootenay built by TruForm Tiny for Liberty School Winery, who will be using it to reach oenophiles who can't reach their vineyard in Paso Robles for a tour. Liberty School had this shou-sugi-ban-sided unit customized a bit for their purposes, perhaps using the online design tool found on TruForm's website (check it out, it's an interesting way to add your own touches to either the Kootenay or the Payette model also available from the RVIA certified builder, and you can see how much everything costs right away). This one cost about $75K.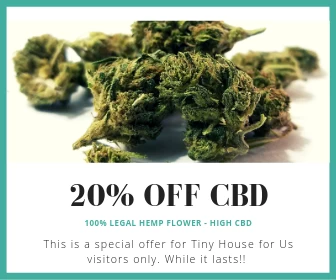 Maybe too much wood for a wine, but just right for a tiny house! The floor is, appropriately enough, cork.
The master loft above the bathroom can hold a king bed, and there's a sizable storage loft on the other end.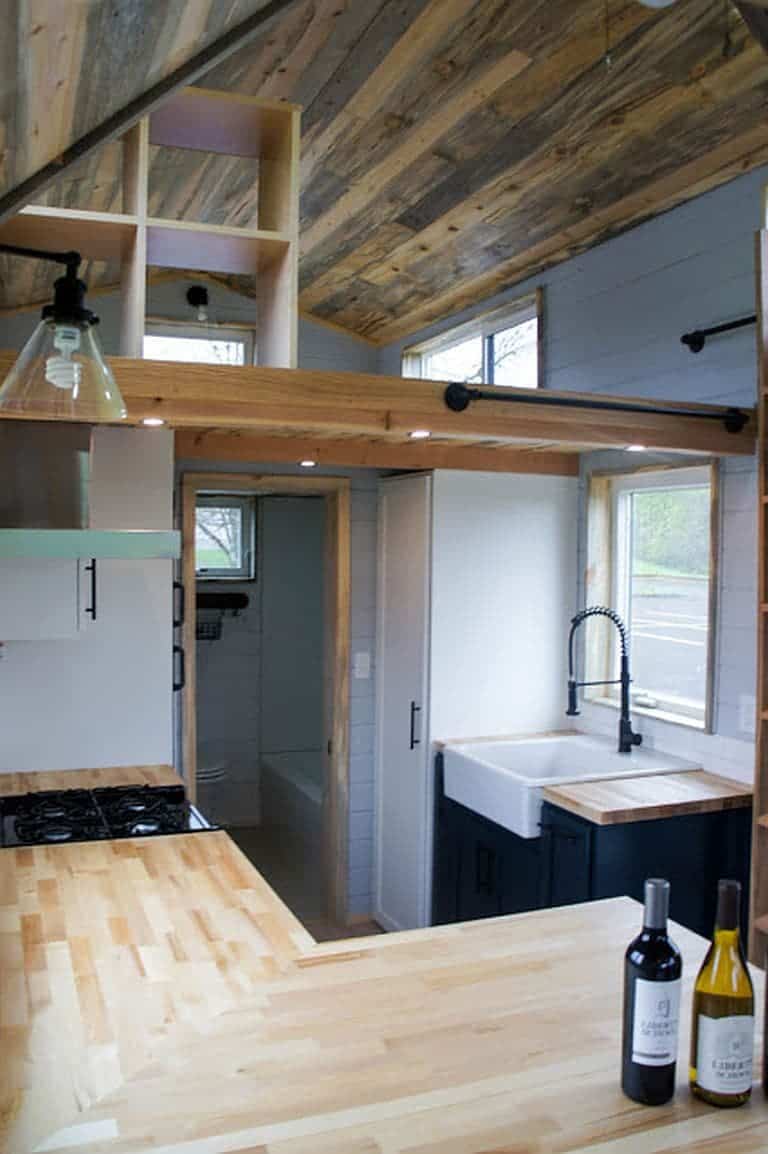 The subway tile backsplash and black-and-white fridge/freezer add some class to the kitchen.
There's also a very nice restroom for freshening up.
Taste a little too much and you might end up with a view like this… drink responsibly, folks!