Swedish paterfamilias Fabian Bräuer recently moved his family out of the tiny house on wheels they'd called home for the past couple of years. But even with a toddler, Janosch, now in the picture, they're not leaving tiny house living behind. Instead, they've found some land to call their own and will be transitioning to a no-wheel tiny. And what started as a humble home built primarily with salvaged materials has become a business for the Bräuers, Treesign Tiny Homes of Sweden. Fabian now builds brand-new THOWs for clients inside a picturesque old factory on a riverbank – straight through the snow, darkness and −20° days of the Swedish winter. You can follow a recent build in English and Swedish on one satisfied customer's blog, small house large life.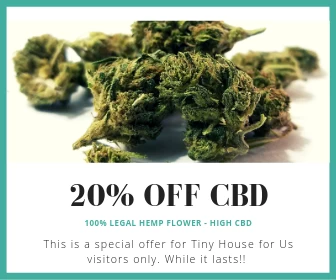 The Bräuers' first home.
The 19th century textile factory where Treesigns are built.
Fabian at work on a client's new home.
h/t Tiny House Talk