A new Zyl Vardos design is always a treat, and the Damselfly is a classic. Featuring an offset roofline replete with Abel Zimmerman Zyl's trademark impossible-seeming curves, as well as a big window-box poking out from the kitchen area, the house has the most attention-grabbing contours since the MoonDragon. And although it's just 24 feet long, high ceilings and a 10-foot width means there's plenty of space inside – even with a ground floor bed, a twin loft, and lots of built-in storage. All that custom cabinetry (plus the appliances and fixtures to go with it) doesn't come cheap, unfortunately; the house, which can currently be viewed by appointment at Zyl's Olympia, Washington, workshop, is priced at $105,500. Oh well… While we're waiting for our check from the millionaire, let's do some window-shopping… literally – the Damselfly has 13 handmade ones!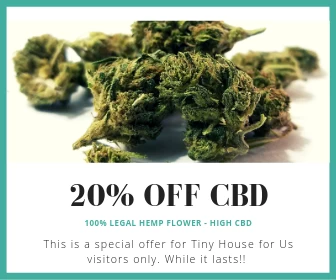 The curvaceous roof may look like metal, but it's actually low-maintenance Onduvilla asphalt/fiber shingles.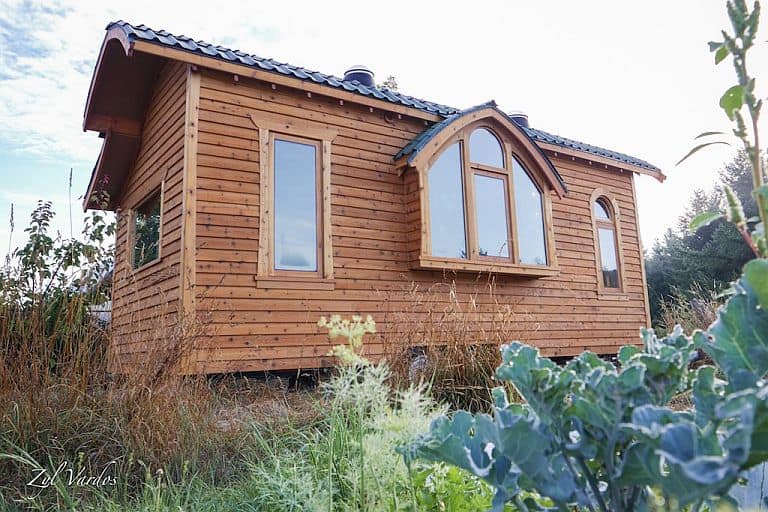 The all-cedar exterior features sculpted trim and rafters.
The extra width makes it possible for the living room to share space with the kitchen. The 40-inch TV can be swiveled to face the bed as well.
The window-box gives a pleasantly open feel to the kitchen – and its middle section actually does open!
Note the finger-holes in the cabinets. Simple, but attractive and pretty ergonomic looking, too.
The bed sits on top of a huge storage platform and next to an 80-inch tall armoire.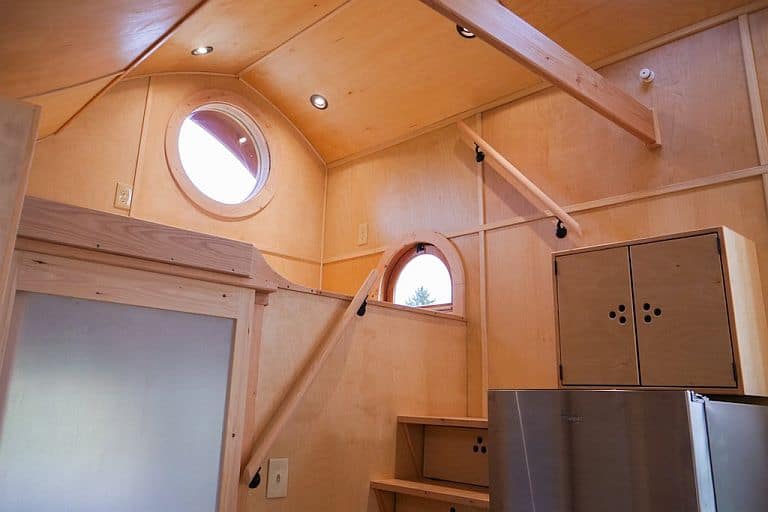 Even though the loft's not the primary bedroom, Zyl still provides a real staircase, complete with storage and a handrail.
Subway tiles, a beaten copper sink, a Kohler flush toilet, and a semicircular fiberglass shower stall add up to a sleek little bathroom.
h/t Tiny House Talk