Modern kitchens can be huge. But is all that space really necessary? Do you really need those cabinets crammed full of pots, pans, and endless tupperware? Are all those gadgets and devices really kitchen essentials?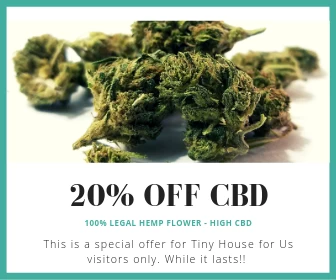 Quick Overview
| | | | | | | | | |
| --- | --- | --- | --- | --- | --- | --- | --- | --- |
| | | | | | | | | |
| | | | | | | | | |
| | Top quality materials and beautiful design. Works Great. | The LCD screen tells you where in the cooking process you are. | Cleans better than most full sized dishwashers. | Presets for different teas so you always brew correctly. | Easy to put together, and very sturdy. | All 3 Products work great. Coffee Maker, Toaster $ Griddle. | Can turn a useless corner into large amounts of storage. | Toasts bread in half the time. 2.5 minutes! |
| | Installing this sink can take some time. | The user manual takes some time to master. | Concerning Prop65 tag inside. | The Stainless Steel stains after some use. | Can be difficult to hang them individually. | The Coffee Maker says 4 cups, but it's closer to 2. | Not extremely sturdy. Not for heavy objects. | Only allows 25 minute timer. Longer cooking requires restarting timer. |
| | | | | | | | | |
| | | | | | | | | |
The Tiny House movement is about minimalism and doing more with less. Like the rest of your tiny house, your tiny house kitchen is small and compact. This means you need to choose wisely when it comes to kitchen appliances and accessories.
The kitchen is also the room you spend the most amount of time in. You want it to be comfortable, organized, and functional. But a kitchen that is entirely utilitarian is no fun at all. Your tiny home kitchen should reflect your unique taste.
Like this elegant cabin kitchen, with its beautiful blue cabinets. With some clever storage solutions like inside this 23-foot travel trailer, you can still have everything you need – just on a smaller scale.
High-tech gadgets are increasingly cheap – which is great news for tiny house dwellers. What's more, there are lots of multi-purpose tiny house appliances on the market today. This means you can get a two-for-one deal with some kitchen accessories, such as this toaster that also bakes cakes.
To help you get started, here's our rundown of the 8 best tiny house kitchen appliances.
Top 8 appliances for tiny house kitchens
What kind of stove or oven is best for a tiny home?
The first step in creating a functional kitchen is installing a stove or oven. In a tiny house, you have a couple of options, and they depend on your budget and the size of your kitchen.
You could opt for just a stove, without an oven. This is a good choice if you're not that fussed about baking or roasting.
This electric cooktop is energy efficient and perfect for RVs and compact kitchens. If you don't want to use electricity, check out this propane camping stove. It's portable so it can also be used outside on sunny days.
But if you want all the cooking options, this gas range oven is one of the best. It works with propane or gas and is perfect for small homes at 21.5 x 21.6 x 16 inches.
17″ 2-in-1 Gas Range Oven (Black) with 3-Burner Cooktop
Or what about a toaster oven?
Many tiny home owners opt for a toaster oven. These take up less floor space than a conventional oven. They are also energy efficient, cheap, easy to clean – and don't heat up the entire kitchen, which is great if you live in a hot climate.
Plus, they are super versatile. Not only can they deliver great toast, but they can also roast chicken or bake cakes.
Compact Toaster Oven with Double Infrared Heating
For example, the Panasonic FlashXpress, which is simple and easy to use and can toast six slices of bread at once. It doesn't take up too much counter space either at 13.9 x 10.3 x 7.8 inches.
Tiny house sink
When searching for tiny home kitchen sinks, there are a few things to consider. Firstly, how big is it? Secondly, is it easy to clean? Next, how much can you afford to spend?
Your options include a single bowl sink. This one is sleek, minimalist, and compact at only 15 x 15 inches.
Quartz Classic Black Single Bowl Sink
For something a little bigger, you've got this stainless steel single bowl in a choice of sizes, ranging from 9 x 18 inches up to 30 x 18 inches.
33-inch Workstation Stainless Steel Kitchen Sink
But our favorite is this workstation sink. This really is the whole shebang. It can be covered up and converted into a worktop or counter, perfect for saving space. It's also dual purpose, coming with a cutting board, colander, roll-up rack, and basket strainer.
Tiny house fridge
A refrigerator is a big object to cram into a tiny house kitchen. Luckily, there are more compact alternatives, including those designed for college dorms, For example, this one, which also includes a freezer. Or this one, which is pretty funky, available in red, green, and black.
For something a bit bigger but still a mini fridge, this one has a 5.3 cubic feet capacity and has pull-out drawers. And this fridge comes with a 1 year warranty!
24" Indoor and Outdoor Double Drawer Refrigerator in Stainless Steel
Or there's this stainless steel one, with a 9.2 cubic feet capacity – still significantly smaller than your standard fridge at 60 inches tall and 24 inches wide.
Tiny house coffee machine or kettle
Did you know you can make tea in your coffee maker? As long as it's a stove top percolator, like this one, you can simply boil the water, then add it to your tea.
But if making tea is your priority, then this kettle does the trick for steeping different types of tea. It also has different controls for 'boiling' or 'keeping warm.'
3-in-1 Breakfast Center Station, 4-Cup Coffeemaker, Toaster Oven
And if you're looking for something really out of the box, check out this 3-in-1 coffee machine, which also has a toaster oven and a griddle pan. That's all your breakfast needs covered.
Tiny house slow cooker
The slow cooker is a remarkable mini kitchen appliance and has acquired a devoted following over the years. Why is it so popular?
One, it uses less electricity than an oven. Two, it makes delicious food. Three, it involves minimum effort. And finally, you only have to wash up one pot after dinner.
Our favorite is this Instant Pot Ultra 10-in-1, which has 16 different cooking programs. You can slow cook meats, make rice, yogurt, and cakes, cook eggs, and steam veggies.
10-in-1 Multi Use Instant Pot Ultra 6 Qt
For something smaller, there's this Elite Gourmet Slow Cooker, which comes in a compact 1.5 quarts model and is super affordable.
Tiny house: should you get a blender or food processor?
It depends on whether you're looking for smoothies and cocktails or cakes and soups. Blenders are better with liquids. Food processors are a more hardcore. They can mix, shred, chop, and slice.
For small kitchen blenders, we recommend the Hamilton Beach blender with its compact design and detachable travel mug. It's pretty powerful and a great budget-friendly kitchen appliance.
Hamilton Beach Personal Blender
As for tiny house food processors, the Homeleader 8-cup Food Processor is a good shout. It's cheap but has a 450W motor and can handle almost whatever you throw inside.
The best tiny house kitchen storage solutions
Small kitchen gadgets aren't the only tiny house essential. Smart storage is also important in a tiny house kitchen to make the most of the space and keep everything organized while you're cooking. Here are a few nifty storage solutions to help you keep your tiny house neat and tidy.
Kitchen Drawer Organizer Tray for Cutlery and Knives
Should I get a dishwasher for my tiny home?
Most tiny home owners decide to go without a dishwasher because they can be expensive to run and take up a lot of space.
But dishwashers certainly have their perks. Reports show that a dishwasher can save you up to 230 hours a year. They are also eco-friendly – as long as you only use them once a day.
There are compact dishwashers available that are perfect for your tiny house kitchen, fitting neatly on your countertop. Check out this Black & Decker Countertop Dishwasher, for example, which has 7 wash programs.
Examples of great tiny house kitchens
It doesn't get more neat and compact than this tiny house kitchen which is less than a meter wide.
And for storage inspiration, check out the baskets and hooks for hanging pans in this tiny house kitchen.
We love the addition of the blackboard in this retro trailer. A great place to keep track of your shopping list.
And this tiny house kitchen incorporates a full size refrigerator – saving space elsewhere with a tiny sink.
Finally, check out this tiny home kitchen with its portable stove and mini fridge. All the proof you need that smaller doesn't have to mean less stylish.
The final say
With a bit of thought, planning, and these small kitchen accessories, you can make your tiny home kitchen cozy, functional, and comfortable. Need more inspiration and tiny house kitchen ideas? Check out our ultimate guide to tiny house appliances.