So much of tiny living is about simplifying life and embracing mindfulness. Installing a mini zen garden in your small home is a natural step toward accomplishing these long-term goals. Zen gardens began during the reign of Japanese Emperor Suiko as part of Mahayana Buddhism. Their purpose is to promote mindfulness and meditation in our day-to-day lives. Zen gardens use sand, pebbles, rocks, and plants to bring peace, tranquility, and calm to a home. Additionally, interacting with these gardens by lightly raking the sand is believed to aid personal discipline and mental focus. This blog post includes nine beautiful indoor mini zen gardens for tiny homes to inspire you.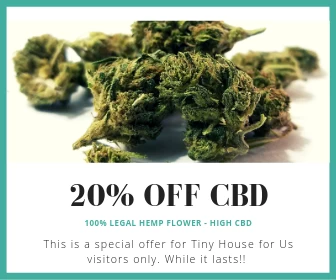 Japan Micro Home Mini Zen Garden
The Japanese micro-home you see here fully encompasses traditional Japanese architecture. In addition, it demonstrates a close connection with nature and has unique mini-zen garden "corners" throughout the home. To complement the zen garden, the house uses abundant wood throughout the design. The home is exceptionally narrow and uses a design technique called "Unagi no Nedok," which is popular in the Japanese city Kyoto. Every corner of this minimalist house is filled with a mini zen garden, and as a result, it makes you feel like you're in a zen botanical garden.
Travel-Size Zen Garden
This travel-size zen garden is even smaller than a mini-garden. So shall we call it a micro-zen garden? This tiny zen garden has everything you need: a traditional rake, sand, and some stones. This is an excellent option if you don't like having a lot of "things" or if you just can't decide where to put your zen garden. A micro zen-garden can go with you wherever you go – even to your deck! Plus, you can take it with you when you travel, so you always have a little slice of home in your pocket.
Mindfulness and Meditation Mini Zen Garden
The Zantra Premium mini zen garden featured here is one of the most popular on the market. Many folks are drawn to the classic and straightforward Japanese style, complete with a beautiful Japanese Buddha. It's a bit larger than most counter-top zen gardens, measuring in at twelve by eight inches. The aesthetic is stunning, with three bamboo rakes to choose from and the traditional lotus flower and pagoda figure. If you're looking for an old-school mini zen garden, the Zantra is for you.
Geometric Mini Zen Garden
Traditional Japanese culture holds the number eight as lucky. Eight, in Japanese characters, looks like "八." It is pronounced "hachi, ya." The ancient Japanese believed eight to be fortunate because the Japanese character appeared as if it was growing. Therefore, they thought eight was a sign of increasing prosperity. So if you want to gather some extra luck in your life, consider an octagon shape for your mini zen garden. Plus, not everyone else has a different attractive geometric shape for their garden.
"Do It Yourself" Mini Zen Garden
Mini zen gardens do not have to be intricate, and you do not need to spend a lot of money on them. In fact, they are exceptionally easy to put together on your own. The photo you see above was created from a piece of leftover mail! All you need is a sturdy box; cardboard or wood will work great. Then, pour sand into the box, covering the entirety of the floor. Place some rocks, succulents, or figurines into the container. Purchase a tiny rake from your local gardening or hardware store, and you are finished. Making your own mini zen garden is a great way to feel extra connected to the space and lead you into meditation.
Your Happy Place, Your Mini Zen Garden
At the end of the day, this is your mini zen garden. While zen gardens traditionally follow a Japanese minimalist approach, they absolutely do not have to do that. Zen gardens are about bringing you peace and happiness. Perhaps you want to be more creative, like the designer of the beached-themed mini zen garden above. If you wish to reminisce on the beach in your zen garden, there is nothing wrong with including your beach chair and pink flamingos. Or, maybe you love the desert and want to recreate an Arizona horizon. Feel free to get creative and design a garden that makes YOU happy.
Simple and Succulent Mini Zen Garden
Many of the mini zen gardens you will find incorporate a few different elements: sand, rocks, figurines, plants, and perhaps more. A zen garden does not require you to use all of these elements. Maybe you are a plant person and just want to include the greenery. Mini zen gardens designed with only sand and succulents can look extremely classy and still provide you with the same peace and mindfulness that a zen garden with a Buddha has.
Untraditional Pops of Color in a Mini Zen Garden
It is okay to have some fun with your mini zen garden. In addition to providing the numerous mental benefits that we have discussed, min zen gardens play a valuable role in a tiny home's interior design. A pop of color in the sand mixed with some unique little nick-nacks are an entertaining and trendy way to show off your tiny house.
Sensory Mini Zen Garden
If you are someone who really connects to their sense of touch, investing in a sensory-focused mini zen garden could assist you in reaching the ultimate nirvana. Sets like the one above come with patterned flow balls that will stimulate your senses when you roll them around in the sand. The balls also make particularly beautiful designs when you roll them. Fill your mini zen garden with kinetic sand if you want to increase your sensory experience even further. Kinetic sand is covered in Silicon oil. This means that the sand will never dry out, nor will it stick to anything but itself! Which is excellent for accidental spills
As you can see, there is no one-size-fits-all for even something as simple as a mini zen garden. But, just like the diversity of tiny homes, there is a mini zen garden to fit your personal needs and the aesthetics of your home. You can find mini zen gardens that fill every corner of your house or use far-out colors to add some pizzazz to your tiny home's decor. Ultimately, the goal of a mini zen garden is to bring you happiness. If it does that, then you have found the perfect mini zen garden for your tiny home.