Headline image by Zillow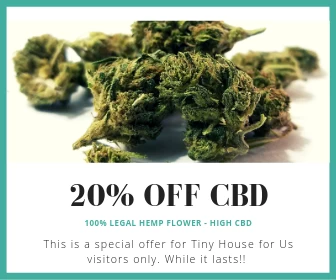 Tiny homes are one alternative form of housing. Barndominiums are another—and they're at the opposite end of the spectrum, size-wise.
As you might have worked out from the name, barndominium's, aka barndos, are converted barns—or buildings that resemble converted barns. And while there was a time that these buildings were created so livestock owners could keep an eye on their animals, these days you won't have to share your home with any four-legged beasts.
Barndominium popularity has spiked in recent years as people have become more interested in alternative housing options. Instagram and Pinterest have further heightened the appeal of barndos with accounts featuring romantic images of beautiful barn-style buildings.
To get you up to speed on this latest housing craze (and for those thinking that tiny houses are just a little too tiny), here's everything you need to know about barndominiums.
What is a barndominum?
A barnodomium is essentially a barn that's been turned into a living space—hence the name, which is an amalgamation of 'barn' and 'condominium.' They're usually metal structures that look like a warehouse or large barn from the outside but inside you'll find a contemporary living space.
Barndominums originated in Texas where, traditionally, they served a dual purpose. At one end, you had a living space. At the other end, the building continued to function as a barn for livestock. This meant ranchers didn't have to leave the building to check on their animals during bad weather.
In general, people opt for barndominium living because they're typically more affordable and energy-efficient than standard homes and also require minimum maintenance.
While most barndominiums are made by specialized contractors, it's also possible to build your own barndominium using a pre-fabricated kit, such as those provided by Gen Steel Buildings.
How cheap is a barndominium?
The average barndominium cost is around $220,000—or between $70 and $125 per square foot. Compare that to the average price of an American home, which is around $140 per square foot.
However, because the size and design of barndominiums can vary so much, prices also differ hugely. High-end options include all the fittings and fixtures, such as windows, glass doors, and other amenities. Or you can order a basic barndominium kit and construct it yourself for around $20 per square foot.
As with tiny houses, you may find that financing your barndominium is a bit tricky. Nevertheless, there are some national lenders who will help you secure a mortgage for your home.
Advantages of a barndominum
Versatility – once you have the outer shell of the barndominium, you can do whatever you want inside, customizing the space according to your needs and preferences, adding extra windows, a mezzanine, heated floor, and so on.
Energy efficiency – the construction of a barndominium makes it quite straightforward to seal the exterior with spray foam insulation. Barndominiums also shift around less than wooden buildings so are less likely to spring leaks where air can enter. This makes them fairly energy efficient. Large windows also allow for passive solar heating.
Speed of construction – pre-fabricated frames, created off-site, mean that the time it takes to construct a barndominium is far less than a standard property. The simple open-plan design also helps to keep costs down. In fact, in some cases, you could have a barndominium ready for habitation in just two weeks.
Durability – most barndominiums are made out of metal, typically steel. This makes them very hard-wearing, weather-resistant, and likely to last a long time without succumbing to problems like mold, rot, or termites. While it's possible to find or build wooden barndominiums, steel barndominiums can have lower insurance costs because of reduced fire risk.
Low maintenance – the high durability of a barndominium means any maintenance work is minimal. You don't have to repaint or re-side them as you do with wooden structures.
Affordability – because they're a simple structure, quick to put up, and can be constructed off-site, barndominiums can be a fairly affordable housing choice. In southern states, in particular, concrete and insulation are fairly cheap. A DIY barndodominium kit reduces prices even further.
Dual-purpose – The size of a barndominum means they can be multi-functional. Sometimes people use part of the building as a workshop, office, cafe, or store. Some barndominiums even have an indoor horse riding area. This extra space is also useful as somewhere to store an RV or boat.
Aesthetics – many people are drawn to barndominiums because of their airy modern feel. High ceilings and an open-plan design give these buildings an interrupted flow of light, the perfect alternative to cramped and stuffy traditional homes.
Disadvantages of a barndominium
Corrosion – while barndominums side-step the fire risks of wooden buildings, they are vulnerable to corrosion, especially in parts of the country with a more tropical climate. Specialized treatment can help mitigate this problem.
Location restrictions – barnodminums are typically found in rural areas where you normally find barns. Building a barndominium in a town or city is a lot harder due to building regulations.
Noise – as they're made of steel, barndominums don't have the best sound insulation. Rain and other sounds can seem quite loud inside.
Size – while barndominiums are fairly energy efficient, they're not as efficient (or, consequently, as affordable) as a tiny home simply because of their size. There's just so much more space to heat.
Barndominium inspiration
Like the sound of a barndominium? The exterior and interior of a barndominium are endlessly customizable. Here are some of our favorites to get you inspired.
This sleek Airbnb is situated in a woodland in Ohio and has a huge front porch, a back deck complete with a hot tub, and an outdoor fire pit. It's beautiful and sophisticated with a monochromatic color palette.
This barndominium looks a little more conventional although still very aesthetically appealing with its modern black exterior, large windows, and high ceilings.
This barndominium in Texas is situated on a 26-acre lot and has a proper rustic feel to it with stained concrete floors, a large porch, and a simple rectangular shape.
Barndominiums: the opposite of a tiny house?
It might seem that barndominiums are the polar opposite of a tiny house due to their immense size. People are partly drawn to them because they want to enjoy somewhere more spacious and with added room for workshops, offices, or recreational space. Meanwhile, tiny home owners are looking for minimalist living, cutting back on extra space wherever they can.
Nevertheless, barndominiums and tiny houses do have a couple of things in common. They are both cheaper alternatives to conventional housing. Both are fairly energy efficient. And both can be DIY builds if you're up for the challenge.