Remember the ornately decorated horse trailer that sold in LA a few months back? The photos were amazing, and the listing mentioned that trailer had a twin. Intriguing… but that was about all we knew. Well, now we've got the origin story, thanks to a Naples Daily News article by Patricia Borns. Plus a few more photos, because it turns out that there are now around eight of these things in existence. They're built by David Carlyle, a Naples (Florida, not Italy) resident who's now mostly retired from a career as a landscape architect.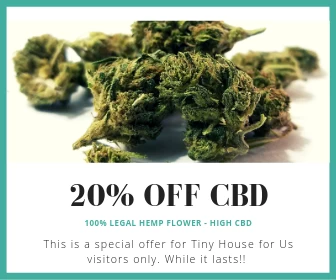 Now, fixing up horse trailers wasn't exactly how David planned on spending his golden years. He and his wife, Lauren, an alligator taxidermist (Florida, folks!), were going to sell horseback rides on a beach in the Bahamas. Logistical difficulties sank that scheme before it got started, but not before the Carlyles had purchased a six-horse trailer. David decided to turn it into a camper styled like the elegant railroad cars he remembered from the 1960s TV series Wild Wild West.
Although Lauren thought he was crazy, and although he just may have gone a little overboard on the ornamentation, the idea ended up being an alternate source of retirement income for the couple. David hasn't done any advertising, but he hasn't had any trouble selling any of his trailers. One went to the other coast of Florida, one went to the other coast of the USA, and one went all the way to France. And he's getting more inquiries every day.
And no wonder. The trailers' inimitable luxe look may be what gets people interested, but that's hardly all they have going for them. David puts in complete wiring and plumbing (with RV-style hookups) plus amenities like air conditioning, fireplaces, bathtubs, kitchen appliances… and sells them for around $30,000! Sure, there are plenty of fully functional $30K THOWs out there – but how many of them look like this?
Which brings us back to a question we asked in our article on that LA trailer: How can these be so cheap? Well, all that luxurious looking decoration doesn't cost as much as you might think. In fact, it's practically free. Naples, you see, is a pretty upscale town, and as the mansions get remodeled, the old furniture finds its way into local thrift stores where it's sold for a song. David simply picks up pieces he likes, then tricks out his trailers with some of the most stylish secondhand furniture in the world.