If you're living in a camper van (or any tiny house on wheels) during the winter, you're going to need a way to stay warm throughout the cold winter months. No matter how well you insulate your camper van, it's a good idea to have a heater for when the temperature drops.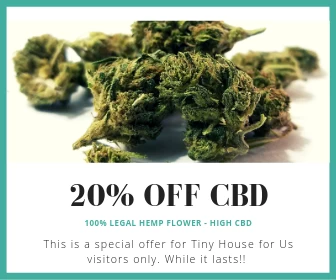 There are a few different heating options, but the most popular options we see are propane heaters, electric heaters, and diesel heaters. Diesel heaters are considered by many to be the best option. Though there is a large debate over whether Chinese heaters or German heaters are the best choice.
What is a Diesel Heater?
Diesel heaters are heaters specifically designed to heat vehicles (whether its a van or a boat). These heaters work by mixing cold air with diesel fuel. They then ignite the diesel fuel to warm the combustion chamber. The combustion changer than heats the heat exchanger.
They get the name because they use diesel for the fuel source rather than propane (for a propane heater) or electricity (for an electric heater). Diesel makes a great choice because they can use regular diesel from your fuel tank.
The air is pulled in from the surrounding environment through a cold air intake before being ignited in the combustion chamber. It is then ignited and outputted using a fan. There is another kind of heater called a diesel water heater. Unlike diesel air heaters, these heaters rely on heating a water mixture. The water/steam then flows into the heat exchanger and heats air that is blown out. The two major downsides are that this requires an extra input and gives off a wet heat (as opposed to the dry heat of air heaters)
Why Choose a Diesel Heater?
Diesel heaters have a few key benefits that make them a great choice.
use the same fuel the van runs on saving space (you can leave the propane tank at home)
use an external vent to output any harmful gasses like carbon monoxide (we still recommend including a carbon monoxide detector with any diesel heater build)
Provide a nice consistent dry heat
Should you buy a Chinese Diesel Heater
For most of modern history, the best diesel air heaters for camper vans were manufactured in Europe. A lot of these European (primarily German Heater brands) have existed for a long time as a paragon of quality. They have established track records, premium features, and are made from top grade materials.
Our two favorite European line of heaters for vans are Espar Heater and Webasto Air Top heaters. These campervan diesel heaters offer a great mix of quiet heating and heat output. They also both offer very efficient models often taking nearly a full day to use a single gallon of fuel.
Recently, an influx of Chinese diesel air heater brands have hit the market on amazon. These heaters are often a fraction of the cost. Making them perfect for people needing a cheap diesel heater.
So, are these budget heaters worth their weight?
As long as you know what your getting in to, the answer is yes. They can feature many of the same features and accessories like fuel pump kit, altitude sensors, rubber fuel hose, and more. The big downside is that the installation process is often more tedious due to worse instructions.
5 best Diesel Heater for Van Campers
Webasto Air Top heaters are an amazing choice for a diesel heater. The STC 2000 is one of their most popular models. This German heater can provide 7,000 BTUs per hour while maintaining an efficient fuel consumption. It generally only uses 1 gallon of fuel per 22 hours. On top of that it has both recirculation and fresh air modes. One of the other things to note is this heater is altitude ready for up to 7,000 feet.
This comes with a full fledged installation kit making sure it's easy to install yourself Though we recommend performing installation during summer).
Webasto Air Top EVO 40/55
This Webasto Air Top Heater is the bigger brother to the 2000 STC. It offers a quick and easy installation process making it a great retrofit solution. This heater can provide up to 18,800 BTU / hour, and comes in a gas and diesel model. It also features automatic altitude adjustment We recommend using Webasto Air Top heaters in the diesel configuration since it allows it to pull Diesel straight from the fuel tank. The downside of the Evo is it does have a worse fuel economy compared to the STC.
This Espar heater is their most popular model. It has a similar output to the Webast Air Top 2000 with an output of 7500 BTU / hour. Like all Espar heaters it features a noise optimized system and automatic altitude adjustment. You'll often see this heater used in Mercedes sprinter vans. This does include an altitude sensor though it is rated for lower elevations. Like the M2 below, this espar heater can integrate with your vehicle fuel tank through an approved fuel pump kit.
This heater is the perfect addition to help survive the cold weather.
The M2 is another great Espar Heater. This one is commonly used for Ford Transit vans and like the S2 is an Espar heater has an altitude kit rated for approximately 9800 feat of altitude. The new line of Espar heaters (M2 and S2) also feature a new nearly silent fuel pump. This means that gone are the days of heater for campervans that keep you up all night. With an approved fuel pump kit, this will allow fuel to be taken straight from the fuel tank. It also includes rubber fuel hose and clips.
Below we've linked a few of our favorite Chinese models. Because these heaters are mass produced in china and imported by 3rd party sellers, you'll often find that there will be multiple offerings of the exact same chinese diesel heaters. These are just two examples but searching will show you dozens of brands that are selling the same heaters as the ones below.
When you're considering Chinese models, there are a few things you want to look for. You'll typically to find the fuel per hour, air-fuel ratio, and capacity (usually it will be measured in liters of fuel). Generally these will include an installation kit although you'll want to make sure the installation kit includes everything you need for a proper installation.
You'll also want to look into how the fuel pump kit works. Will it integrate directly with your fuel tank, or will you need to find a third party solution for an adequate installation. You'll also want to make sure it comes with rubber fuel hose so that you don't have any dangerous combustion fumes leaking.
These Chinese diesel heaters often come with large cost savings, but the large cost savings are paired with them being a larger size heater. That means these require much more space for an adequate installation.