We've covered quite a few builders and owners who live to our north in Canada, and today we're happy to share news of the first tiny house festival there. As the tiny house movement enjoys wider awareness, more and more people are paying attention not just to the adorable little homes, but also the broader needs associated with those who want to downsize into one of their own. Ever present zoning laws and town regulations present challenges of their own, and can keep a project from ever getting started in some places. Other towns however seem much more inclined to adapt to the growing demand for more flexible zoning laws.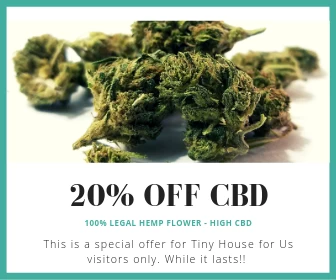 Case in point, the small town of Lantier, north of Montreal in Quebec. They recently approved a sustainable housing development for homes under 1000 square feet, which came about thanks to efforts by Habitat Multi-Generations (HMG), a Quebec based social enterprise. The group pushed for Les Hameaux de la Source (Hamlets of the Source), a proposal which aims to bring small groups of prefabricated or self-built homes together in small communal areas.
The small town hopes this change in their approach to housing will attract new economic growth and increase its population. Lantier's Mayor seems to understand the crux of the issue well, saying:
"We know that money is tight. It is not everyone who has a well-paid job. This project will provide young families and seniors a comfortable and safe environment. Many small municipalities like ours are struggling and are on the brink of disappearing. But with what is coming here, we are on the right track."
Photos by Kimberley Mok/CC BY-NC 3.0
Large crowds of people came to the festival, where they had a chance to step inside several tiny house models that were parked very close to the actual site where the project is located. Featured builders included Ma Maison Logique, Habitations Microevolution, Lumbec, and a shipping container company Maisons Optimum.
To learn more about the festival visit http://tinyhousefest.ca/ and Habitat Multi-Generations