For most families, moving into a bus would involve an awful lot of downsizing. The Deors, though, were sharing a tent with two other families when they began the conversion. However it turned out, they were going to be enjoying considerably more in the way of personal space and modern amenities.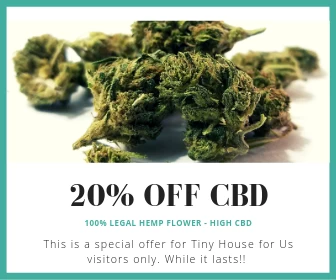 And as you can see from the photos, it turned out really well – so well that they were still receiving inquiries from prospective buyers three and a half years after they sold it (which had happened within a week of listing). But that's getting a little ahead of the story. First there was the build, headed by husband/father Josiah (who inherited the necessary skills from his father, a professional woodworker) while wife and baby looked on. It took about six months but cost only a few thousand dollars thanks to a second-hand bus and a boatload of reclaimed materials.
After that, the Deors lived and traveled in the bus for about a year before reluctantly deciding to sell it when they learned they were going to have another baby. Nothing to do with lack of space, though – with a loft above the full-size bed in back and room to sling a hammock in the middle, the green cedar bus had plenty of room for another occupant. The Deors were just ready for another stage of their journey, and here's wishing them the best wherever it takes them.
h/t Tiny House Talk