Liter of Light is a global nonprofit that promotes the use of recycled plastic bottles for zero-emission solar lighting. Although that sounds like a great idea for an off-grid tiny house, the organization's focus is on low-income communities in the developing world for whom electricity may be unavailable or unaffordable. They're now active in over 15 countries, and they've already helped light around 850,000 homes in their native Philippines. That's still just a fraction of the Filipinos who could benefit from the system, though, so now Liter of Light founder Illac Diaz has come up with a novel way to keep spreading the sustainable energy gospel throughout the archipelago.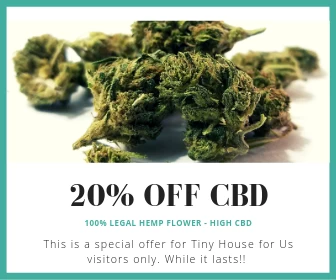 The Green Mobile Home is a vintage VW Kombi van that's been converted into an eye-catching mobile educational facility. It has a one-liter plastic bottle mounted on front and 600 watts of Green Heat solar panels on top. The interior was designed by sisters Stephanie Kienle Gonzalez and Jessica Kienle Maxwell of Philux, a Manila furniture maker, and features sustainable local materials such as acacia wood and natural-fiber upholstery. It's fitted with fire-safe smart sockets from Mainline Power and LED lighting from L&S.
After a few exhibitions in Manila, the Green Mobile Home will be taking a road trip around the country to host Liter of Light workshops in rural provinces.
Stephanie, Jessica and Illac pose in front of the Green Mobile Home.
The vehicle will have to stop off for potty breaks, but it's equipped with a kitchenette and mini-fridge, as well as sleeping areas up top and in back.
An acacia wood dining table slides out for quasi-picnics under the rear hatch.
h/t Inquirer.net