On first glance, Helga could pass for a custom THOW built on a truck instead of a trailer, but it's actually a (very thorough) conversion. The truck in question, a 1989 Mercedes 814, began its career as a horsebox, which is British English for horse trailer. The beautiful remodel is the work of Somerset outfit HouseBox, who, as their name implies, have some experience with this sort of thing. (They also do other conversions and original custom builds.) Helga was in a bare-bones state when they got her, so after scouring her down to bare wood and metal they had a free hand for the rebuild. Now she's off-grid capable and has an amazing natural wood interior with a full kitchen and bathroom, a sleeping loft, and a cozy living room with storage under the stairs and under the seats.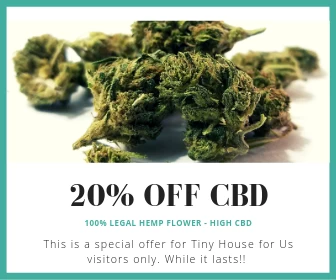 The enclosure across from the kitchen holds the bathroom (featuring a corrugated metal shower stall) as well as utilities and the solar batteries.
The kitchen sink can be covered when not in use to provide extra counter space.
While the kitchen is accented by blue paint and copper fittings, the living room is a completely woody experience – there's even a tree trunk!
Naturally shaped logs also frame the entrance to the small, well-lit sleeping loft.
h/t Curbed