Considering that we profiled a $140,000 THOW just the other day, $15,000 sounds even better than usual for a professionally built place with all the necessities. And since this one isn't a THOW but a conversion of a 1991 Ford Econoline van, that price actually includes a fully functional vehicle along with everything else. It's not one of your stealth conversions, either, having been covered with a layer of bamboo, so you could probably learn to love it even if you're more of a THOW fan. It's been completely insulated, wired and plumbed, and has a fresh water reservoir and a black water storage tank. Inside, there's a bathroom, kitchen, dining booth, built-in storage, and sleeping for up to five! While it's not slickly finished, it does have a nice all-wood interior featuring cypress and pine with bamboo and cedar accents and an oiled oak floor. It was created in 2015 by Steve Selby, an architect from Los Angeles; Steve seems like a pretty interesting guy, and certainly has a lot of interesting builds on his website, so be sure to have a look at that as well: https://steveselbyblog.wordpress.com/. You can find the listing for the van at https://www.tinyhomebuilders.com/tiny-house-marketplace/custom-road-home.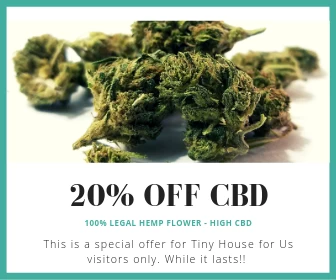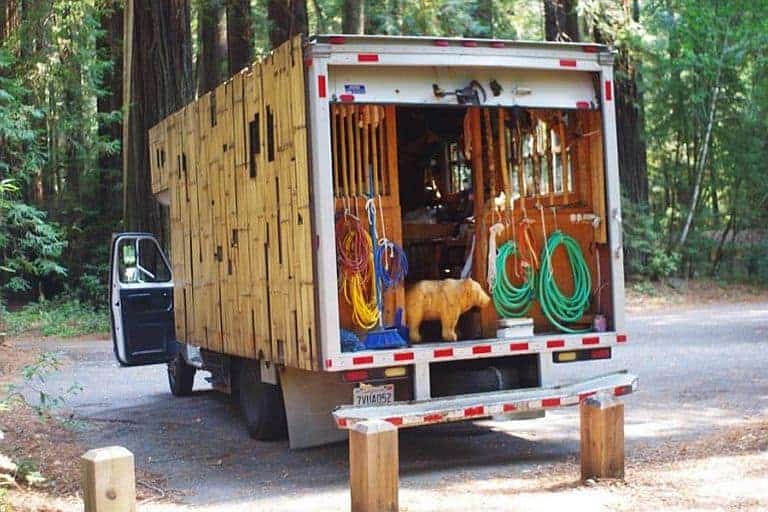 Sleeping for one over storage space in the back.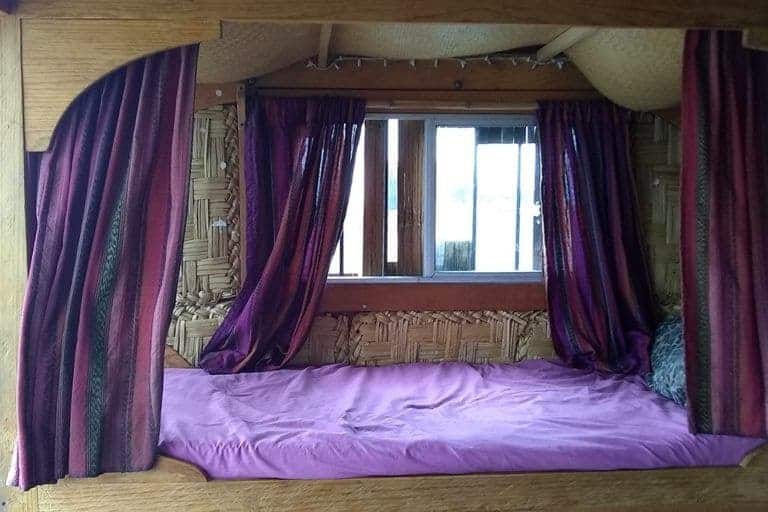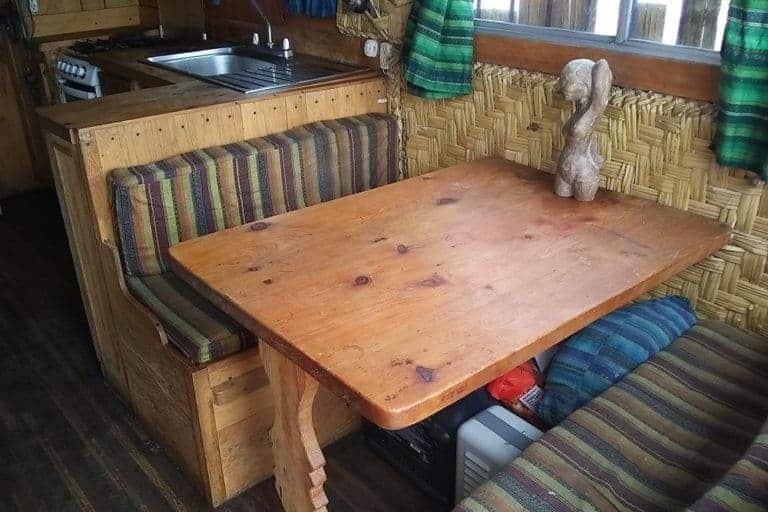 The dinette folds down so two more people can sleep here.
You can see the 5-cubic-foot fridge/freezer and the porcelain mini-toilet behind the bathroom door.
The kitchen includes a stainless steel sink and a small oven with a four-burner range. The master bedroom is up the ladder over the cab.
h/t Tiny House Talk