A well-constructed yurt never ceases to amaze me. They have everything you need to live comfortably tucked into a single space, and this is a perfect example. Hand-built by Becca and Stephen for their wedding using upcycled materials such as the table linens from their big day, every inch of this space is dripping with personality and luxury. They call it the "Bramblewood Yurt" and it's located just outside Bath, England, in a private setting with a huge limestone face on one side and an expansive forest that includes private grottos, secret gardens, and even an old Victorian ornamental pond.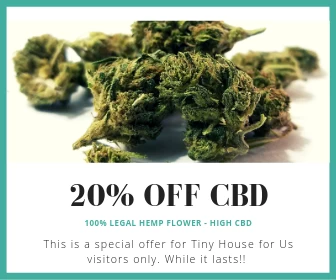 A huge deck expands around the front, and even includes a wood-fired hot tub for guests to relax in. Inside you'll find a sheepskin covered sofa, rocking chairs, a wood-burning stove, and even radiant underfloor heating. The kitchen is well equipped too, with plenty of room to cook a delicious meal that might include some foraged goodies from the wild gardens nearby.
Visit http://canopyandstars.co.uk/bramblewood for more information on this beautiful yurt.