The Sundance extended wagon owes its name and design to the American Southwest, but in a sort of geographical pun it's located in the southwest of England – Cornwall's Watergate Bay, to be precise. Spectacular views and miles of sandy beach have made the area into a well-known resort and gastronomic destination; celebrity chef Jamie Oliver has a restaurant there, and there are many other fine dining options in nearby Padstow. Thus the Sundance isn't exactly a low-budget place to lay your head; prices vary depending on the season and length of stay, but are in the general range of £100 to £200 per night ($150 to $300).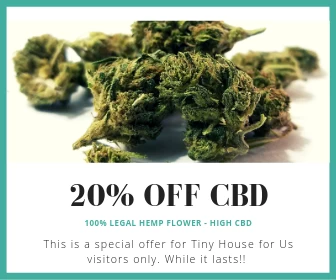 Regardless, it does show off a beautiful design. The Sundance is set back from the bay, so you can't see the water from it, but in compensation you get considerably more privacy and some pleasingly rural views of the Cornish farmland. An ample porch outside gives you a place from which to enjoy them. Inside, the kitchen, sitting area and bedroom are fairly small but nicely furnished and decorated with cowboy accoutrements to continue the Wild West theme. The bathroom – well, let's just say that it's by far our favorite thing about the Sundance. Check out the pictures below.
The toilet's just the beginning . . .
The rest, with a clawfoot bathtub under a double rain shower and view to the fields beyond, is simply amazing!
You can see the "bump out" behind the hut, which allows that extra space for the ample bathroom.
The rest of the interior may look a little small, but it's thoughtfully laid out. Keep in mind that you aren't going to live in it long-term – and outdoor recreation is one of the area's main attractions.
A slim wood stove accents the living space, providing plenty of heat during the cooler months.
To learn more about this quirky home, check out the rental listing here: http://www.uniquehomestays.com/unique/details.asp?id=3595